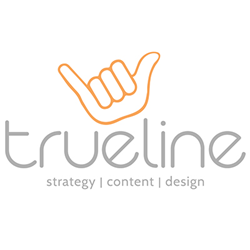 "Anything we can do to give back to the community and support local artists, entrepreneurs and businesses, we're all about it. Everyone that comes through the door has a good time, so I think we're onto something." – Trueline President and CEO Haj Carr
PORTLAND, Maine (PRWEB) December 02, 2019
Feeling glum about this especially cold December?
Warm up at Trueline with wine, snacks and the vibrant lifetime works of local artist Zoo Cain on December 6.
The one-person exhibition will be held at a dedicated gallery in the offices of the local marketing company at 561 Congress Street in Portland—the former location of the SALT Institute of Documentary Studies.
"There's such a rich history of art and creativity, and that's something we knew we wanted to embrace when we moved into this space," Carr says. "Anything we can do to give back to the community and support local artists, entrepreneurs and businesses, we're all about it. Everyone that comes through the door has a good time, so I think we're onto something."
As the company has done in the past, 100% of all sales will go to Cane. At a November 1 event, Cain sold $1,200 worth of artwork.
November is the fifth consecutive month Trueline has hosted a First Friday showing. Past artists have included Portland-based photographer David Wade; South Portland bronze-artist Peter Dransfield; local painter Rick Hamilton; and glass and tapestry artist Laura Fuller.
All events include complimentary wine, light snacks and music.
Founded in 2007, Trueline is a full-service branding, marketing and consulting agency that has been named one of the "Best Places to Work in Maine" four consecutive years. Its former location was just down the street in Portland at 482 Congress St.
For more information about Trueline, please visit http://www.wearetrueline.com