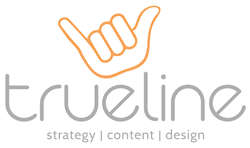 "Portland has such a fantastic tradition of supporting the arts, and the Salt Institute is a vital part of that ecosystem. Hosting events on First Friday is great, but we wanted to go above and beyond." – Matt Welch, Trueline employee and event curator
PORTLAND, Maine (PRWEB) July 03, 2019
The Salt Institute for Documentary Studies may have found a new home at the Maine College of Art, but one Portland creative agency is making sure the film school's former headquarters remains a creative hub.
Beginning Friday, July 5, to coincide with the city's First Friday Art Walk events, Portland-based creative agency Trueline will host monthly art showings at its new office at 561 Congress Street.
The name of gallery in the newly renovated space is Trueline Gallery @ 561. The first show is called First Light.
According to Matt Welch, a Trueline employee curating the events, the company wanted to honor the space's legacy by showcasing Maine artists from across the creative spectrum.
"Portland has such a fantastic tradition of supporting the arts, and the Salt Institute is a vital part of that ecosystem," Welch says. "Hosting events on First Friday is great, but we wanted to go above and beyond."
All money received from sales will go directly to the artists.
David Wade, a Portland-based photographer and host of WMPG's Juke Jive 'n Jazz, is one of the artists whose work will be featured at this Friday's inaugural show.
"I was so excited to find out Trueline was revitalizing the old Salt Institute space and using it to support local artists," says Wade, whose work will also be shown this Friday at Portland Media Center as part of the Union of Maine Visual Artists.
"Anytime you can expose the public to art they might not have seen on their own—especially when it's such immensely talented people behind it—that's a special thing."
The July 5 lineup will also include Cumberland-based photographer C.E. Morse; Falmouth-based photographer Joanne Arnold; and South Portland bronze-sculpture artist Peter Dransfield.
The events will be held every other Friday from 5 to 7 p.m. Wine and light snacks will be offered. Guests who leave a business card will receive one hour of free consulting from Trueline.
Founded in 2007, Trueline is a full-service branding, marketing and consulting agency that has been named one of the "Best Places to Work in Maine" three consecutive years. Its former location was just down the street in Portland at 482 Congress St.
For more information about Trueline, please visit http://www.wearetrueline.com