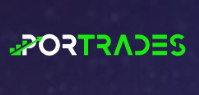 MAJURO, Marshall Islands (PRWEB) January 12, 2023
With the fierce competition over every client in the online brokerage industry, it has become harder than ever for a broker to stand out. However, the recent launch of the online trading brand Portrades is drawing a lot of public attention worldwide - for all the right reasons. The company has officially announced that its new trading platform is online and open for all users to sign up, and the global community of traders is responding positively.
"We are thrilled to finally launch our product, after months of hard work and careful planning of every small detail," remarked Ryan Blomenstern, Portrades spokesperson. "We truly believe that, with everything that we are putting on the table today, we are bringing a much-needed change to the world of online trading, in terms of opportunities, technology, customer service and more. We call on any trader out there who is disappointed by what their broker currently offers to give us a try, and we're absolutely sure they won't be disappointed by what we have to offer."
Tomorrow's trading benefits, today
The hype around the new trading brand Portrades is completely understandable, when analyzing the unique conditions it provides. With Portrades, traders can benefit from flexibility, cutting-edge market tools, enhanced support by specialists, and much more - all at tight costs, including industry beating spreads and no commissions.
"When we say that we put the trader first, we truly mean it. This is not lip service," added Blomenstern. "We've done everything in our power to make our trading conditions optimal, including a mechanism that ensures quick and easy withdrawal of funds. We plan on continuing to improve the service we provide, so I can guarantee there's definitely something worth waiting for in the near future."
About Portrades
Established with the goal of bringing online trading to all corners of the world - where such activity is not prohibited by local regulations - Portrades has managed to surpass its competitors in many levels. Users who sign up with this brand can choose from five available account types, tailored to suit the needs of different types of traders. Portrades also offers a plethora of trading platforms for seamless access to the markets, including a proprietary web and mobile platform, as well as access to the renowned MetaTrader 4 technology. For more information, users are invited to visit http://www.portrades.com.
###