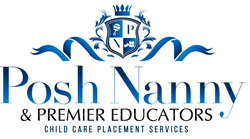 Where We Make Placements On Demand
WASHINGTON (PRWEB) September 01, 2020
As the COVID-19 pandemic rages on, nannies are in high demand as parents struggling to balance work and taking care of their children in these difficult times after months of working from home without any help whatsoever are finally seeking childcare.
To help families find trusted nannies while offering them a highly personalized experience without breaking the bank, full-service nanny placement agency Posh Nanny & Premier Educators has launched the exclusive "Create Your Nanny" program. Highly cost-effective, it's specially designed to meet the needs and preferences of parents looking for the most suitable childcare providers within their budget. Starting at $2,500 and up, parents can manage the nanny placement process and customize the program by choosing the services they want to create the ultimate nanny placement package that works for them.
"After observing the evolution of the childcare sector during COVID-19, we decided now was the right time to develop a new range of childcare services to respond better to the needs of the industry. The idea came to me seeing parents wanted to have more control of their service program. We decided to create the best yet the most affordable nanny package that offers families an individualized experience and embodies our vision as a full-service childcare agency," said Jessie Marie, Founder and Owner of Posh Nanny & Premier Educators.
"Create Your Nanny" includes a wide range of services from personalized payroll assistance and personalized nanny development profile to the type of background and drug screening as well as how many and how often families receive a nanny replacement. Parents also get to decide whether they would like to opt for the family/nanny agreement development crafted by Posh Nanny & Premier Educators.
Specialized in developing premier, exclusive nanny placement packages, Posh Nanny & Premier Educators ensures each applicant goes through a strenuous interview and screening process before they are placed with a family. Members of the International Nanny Association (INA), their nannies and child care providers are actively recruited by some of the top nanny schools and job fair participants.
More information about Posh Nanny & Premier Educators and the "Create Your Nanny" program is available here.
About Posh Nanny & Premier Educators
Posh Nanny & Premier Educators is a full-service childcare agency that specializes in making temporary and permanent nanny and teacher placements for schools and families. They've put together the deepest and richest end-to-end solution in the market to manage the complexities of childcare to drive business success for clients and happy endings for families.
Founder and Owner Jessie Marie has devoted her life's work to ensure every child has access to quality care by providing proper screening, education, and training of her staffers. By doing so, she has restored lost hope to families, businesses, and clients that are seeking trusted care for their loved ones.
For more than a decade, Jessie has been offering her expertise in the development and teaching of educational programs designed to meet a broad cross-section of learner needs. With experience in teaching, project development, behavioral management, and counseling, she has perfected the system of recruiting and training elite child care providers and teachers.
Contact
Name: Jessie Marie
Phone: 844-200-7460
Email: info@nannyposh.com
Company: Posh Nanny & Premier Educators
Website: https://www.nannyposh.com