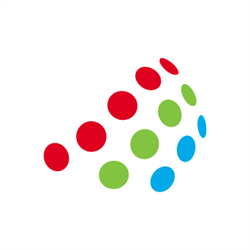 We have committed countless time to making a hardware solution that is reliable in every condition, handles every necessary application, and can be customized to suit every individual need
SAN DIEGO (PRWEB) June 08, 2021
Positioning Universal, a leading telematics hardware solution provider, announced today the release of their new FJ2500 asset tracking device, which boasts reliability through the toughest conditions with its environmentally sealed enclosure.
The FJ2500 is built to track all assets including commercial and industrial vehicles, heavy duty construction equipment, semi and single purpose trailers, and even outdoor generators. It reliably tracks this wide variety of assets due to its environmentally sealed enclosure which allows the device to withstand all weather and environmental conditions. This includes withstanding high-pressure sprays, operating under wide temperature ranges, and more.
Other features include hosting robust input and output capabilities, a rechargeable 1-year lasting battery, vehicle Control Area Network (CAN) interfaces, and Bluetooth radio. All these features allow the FJ2500 to handle even the most advanced asset tracking applications.
"We have committed countless time to making a hardware solution that is reliable in every condition, handles every necessary application, and can be customized to suit every individual need," said Mark Wells, CEO of Positioning Universal.
For more information on this product visit: Positioning Universal FJ2500
To connect via LinkedIn: Positioning Universal LinkedIn
About Positioning Universal-
Positioning Universal is the leading global provider of customizable mobile IoT devices for equipment, vehicle and asset monitoring. We offer a comprehensive device ecosystem paired with a robust device management platform to help you remove the costs and challenges of designing, building, and managing hardware solutions, allowing you to focus on your core business and to deliver insights and value to your customers.