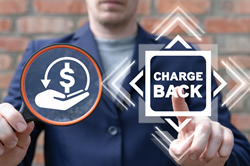 Without loosening the choke on financial institutions, innovation is stifled, and the only way to improve the current landscape - consumer protection systems included - is by permitting the unbiased freedom for financial institutions to evolve and transform.
TAMPA, Fla. (PRWEB) November 28, 2022
Last month, the U.S. Court of Appeals for the 5th Circuit deemed the Consumer Financial Protection Bureau (CFPB) unconstitutional because it violated the separation of powers of the U.S. Constitution, and while the ruling against the CFPB gives relief to financial institutions by lifting unnecessary burdens and offering an immediate remedy for unfair regulation, industry experts cite potential disruption in the dispute mediation space.
Financial institutions find themselves in the middle of a nuanced problem — more excessive chargebacks burdening an already overwhelmed system of inflation and tight margins amongst ever-increasing consumer demand. Monica Eaton, Founder of Chargebacks911, notes, "It's unknown how this news will affect chargebacks, in terms of consumer protection – it could really go either way. Without the additional regulation imposed, banks may take the liberty to assess fees for consumers at fault for first party fraud (friendly fraud), but there is equal opportunity for loopholes to expand as less restrictive rules lure more criminal activity."
Eaton adds, "Without loosening the choke on financial institutions, innovation is stifled, and the only way to improve the current landscape - consumer protection systems included - is by permitting the unbiased freedom for financial institutions to evolve and transform. Today's institution is not just a financial services organization, it is a technology platform that must continue to adapt to meet the growing demands of perpetual scale and scope."
In 2010, the CFPB was established as a regulatory agency overseeing consumer-related financial products and services. The CFPB was intended to protect consumers against financial institutions engaging in abusive monetary practices. (1) Arguments have been made that without fear of penalties, banks may alternatively decide that issuing chargebacks is too costly and instead, instruct their customers to seek another method of remediation, as prevalent in many emerging markets where disputing a transaction is arduous and highly discouraged by the local banks. But emerging markets haven't reached the critical mass to be pressured yet, to adhere to the same frictionless standards as more mature economies, where consumers are accustomed to more liberal policies that slant in their favor.
She continues, "Conversely, to protect their reputation and increase cardholder loyalty, some issuing banks may make it easier for their customers to file disputes, leveraging automation as a competitive advantage and promoting a concierge-like benefit. Others might even go so far as to offer the option of unlimited disputes for an annual fee, thereby 'absorbing' the cost of the increased volume in dispute inquiries. There are several ways this could pan out. What's important to recognize is that more options doesn't necessarily mean worse protection for consumers – it could very well translate to more."
The CFPB was given extensive rulemaking authority, and, unlike other regulatory agencies, it was not subject to the Congressional annual appropriation process for funding. The Bureau's autonomy was unprecedented as the original bill, the Dodd-Frank Act, stipulated that "funds derived from the Fed shall not be subject to review by the Committees on Appropriations of the House of Representatives and the Senate." This proviso, in effect, created a rogue agency not accountable to Congress.(2) The CFPB was imposing counterintuitive regulations that ultimately harmed the economy and merchants while increasing costs.
With the rise of the CFPB and the exponential growth of eCommerce businesses, "friendly fraud" has skyrocketed with recent growth-rates trending over 30% YoY. Friendly fraud, also known as First Party Fraud, is a dispute that is initiated by the consumer or their bank on a legitimate transaction. This breed of fraud, whether accidental or deliberate, results in billions of dollars in lost revenue for eCommerce merchants, negatively impacting consumers' rights and assurances. Contributing to heightened fraud amounts, the cost of chargeback fraud for retail businesses has risen nearly 20% since 2019. Each dollar that is charged back costs the merchant $3.75, and by 2023, the average estimated cost of a chargeback could be as much as $190.(3)
Eaton asserts, "More dispute or transaction inquiries could actually be a good thing – it makes sense that consumers want to contact their bank instead of the multiple retailers when they wish to cancel a subscription, reship a product, or cancel an order. The problem exists when these inquiries are misclassified and categorized as 'chargebacks', which is the only existing railway to trigger a response from the retailer. As a result, there should be 'breeds' or 'classes' of chargebacks, supported by having the right data and technology. It's not enough to provide systems that are smarter, faster and more secure, they also must be more transparent – a fortunate byproduct of digital innovation."
To help manage the rapid growth of friendly fraud and disputes, leading chargeback remediation and chargeback technology specialist Chargebacks911 created Fi911 to support financial institutions with innovative software solutions.
The way forward needs to include win-win-win solutions. Eaton is taking the lead by "bridging the communication gap that creates the chargeback requirement in the first place and providing avenues to more efficient, data-driven decisions." She explains, "Consumer behaviors have evolved to where a chargeback is more often than not, a fundamental request for more information and customer service attention. The opportunity to improve this mechanism is wide-reaching and within reach, given more open doors to innovation."
Fi911 is rapidly becoming the go-to technology partner for acquirers, payment processors, card issuers, ISOs, payment facilitators and more.
About Chargebacks911
Chargebacks911 is the global leader in chargeback prevention and remediation technology. As a provider or supplier to financial technology companies, Chargebacks911 helps safeguard more than 2.4 billion transactions per year on behalf of clients in 87 countries around the world. For details on Chargebacks911's comprehensive dispute management solutions, visit https://chargebacks911.com
About Fi911
Fi911 was launched by Chargebacks911 to support financial institutions with innovative dispute life-cycle and merchant life-cycle management technologies. Its proprietary DisputeLab™ makes resolving chargeback disputes faster and more efficient by optimizing each step in the dispute cycle. Visit https://fi911.com
References: 
1) Kenton, W. (n.d.). Consumer Financial Protection Bureau (CFPB). Investopedia..investopedia.com/terms/c/consumer-financial-protection-bureau-cfpb.asp
2) Board, T. E. (n.d.). Opinion | CFPB Funding Is Ruled Unconstitutional. WSJ. Retrieved November 8, 2022, from wsj.com/articles/cfpb-funding-is-ruled-unconstitutional-11666306073
3) Chargeback911. "Chargeback Stats. The Most Up-to-Date Dispute Data Points Available." August 24, 2022, Chargeback Stats, chargebacks911.com/chargeback-stats/.