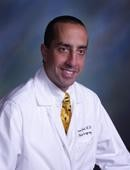 San Diego, CA (PRWEB) July 05, 2017
Pousti Plastic Surgery is pleased and excited to announce partnerships with major San Diego hotels near the San Diego cosmetic surgery Practice in order to serve their continued Las Vegas patient base. For almost two decades, Double Board Certified Chief Surgeon, Dr. Tom Pousti, has been growing his private Practice in Southern California, and his exceptional reputation in plastic and cosmetic surgery has lead to an increasing out of town patient base from the greater Las Vegas area.
Despite a significant number of plastic surgeons practicing in the Las Vegas area, patients of Pousti Plastic Surgery choose to travel from the greater Las Vegas area including Las Vegas proper and large surrounding suburbs such as Henderson. As a result of Dr. Pousti's exceptional reputation and experience in cosmetic and plastic surgery, particularly with Las Vegas patients, candidates are willing to travel long distances in order for Dr. Tom Pousti to complete their surgical procedure.
With breast augmentation and revisionary breast surgery as the most popular procedures among patients from the Las Vegas area, Pousti Plastic Surgery understands that serving out of town patients requires a different and more effective communication strategy to ensure patient success. Pousti Plastic Surgery has developed an efficient communication procedure, in part through their website, to enable the due diligence, goal setting, surgical and recovery process successful and convenient for patients.
Because Dr. Pousti strongly recommends that patients remain in the San Diego area for a minimum of 5-7 days after surgery, the Practice has strengthened their commitment to out of town patients by partnering with major San Diego hotels in the greater Mission Valley area, which is in close proximity to the office and surgical center of Pousti Plastic Surgery. The Practice has negotiated preferred pricing with major hotels such as The Holiday Inn, Handlery Hotel and Resort, and the DoubleTree Mission Valley as a courtesy and benefit for Las Vegas patients.
Out of town patients from Las Vegas are encouraged to start by visiting the Practice's website for more information, before and after photos, procedure information, videos and testimonials specifically from past patients from the greater Las Vegas area. Patients are then encouraged to contact the Practice and provide digital photos and patient goals for Dr. Pousti to review. The plastic surgery team will then assist the patient through the rest of the consult process and answer all questions.
Tom Pousti, M.D., F.A.C.S is double board certified in General Surgery as well as Plastic and Reconstructive Surgery. He has been a licensed physician for over 23 years and has been in private practice in Southern California for nearly 19 years. Dr. Pousti completed his Plastic Surgery training at Harvard with world-renowned surgeons at The Brigham and Women's Hospital in Boston, Massachusetts. As a San Diego cosmetic surgery and La Jolla plastic surgery specialist, Dr. Pousti focuses on breast surgery, body contouring, facial rejuvenation and all types of revisionary surgery, and sees patients from all over the United States, Canada and worldwide.
For more information on Dr. Tom J. Pousti, MD, F.A.C.S, please visit Pousti Plastic Surgery's website at http://www.poustiplasticsurgery.com or call (619) 466-8851.
###