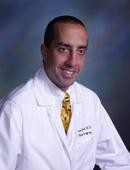 San Diego, CA (PRWEB) October 13, 2016
Pousti Plastic Surgery of San Diego is pleased to announce their participation in Mentor Implants' BFF Referral Program, allowing past patients of the surgical practice as well as their friends to earn up to $500 each. Thousands of patients of the San Diego based plastic surgery practice have selected and trusted Mentor breast implants for their surgery, and this program offers a convenient, easy and fun way to share their positive experiences with their friends in recommending both Pousti Plastic Surgery and Mentor breast implants.
Between now and December 31st, 2016, Pousti Plastic Surgery patients are eligible to refer their friends to the practice for a breast augmentation consultation. If their referred friends choose to proceed with breast augmentation surgery, both the referring patient as well as their friend undergoing surgery will earn money. Both the referring friend and the patients undergoing surgery can earn up to $500 each.
Patients and interested parties are encouraged to contact Pousti Plastic Surgery directly at 619-466-8851 for more information. Please note that surgeries must be scheduled and completed before the cutoff date of December 31, 2016.
Dr. Tom Pousti, MD, F.A.C.S, is the chief surgeon and medical director of Pousti Plastic Surgery. He is double board certified in both general surgery, and plastic and reconstruction surgery. Dr. Pousti completed his plastic surgery training at Harvard University and trained with expert and world-renowned surgeons at the Brigham and Woman's Hospital in Boston, Massachusetts.
Pousti Plastic Surgery specializes in various types of cosmetic procedures, including breast augmentation, breast revision, fat reduction, body contouring, facial rejuvenation, and other types of revisionary surgery. Dr. Pousti sees patients from across the United States and around the world. He believes in individualizing every surgery to meet and exceed each patient's expectations.
For more information about Mentor's BFF Referral Program, to read patient testimonials, to view before and after images from other patients, or to learn more about Dr. Pousti and his San Diego Practice, please visit their website a t http://www.poustiplasticsurgery.com/ or call (619) 466-8851.
###