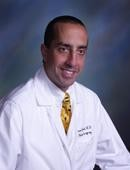 San Diego, CA (PRWEB) March 23, 2017
Pousti Plastic Surgery of San Diego is pleased to announce they can now perform tummy tuck procedures without a drain in many cases, allowing for a "less hassle" recovery process for patients. Pousti Plastic Surgery is always trying to improve the patient's experience. Through the years, the feedback has been that drains are "a hassle" and the removal of the drains is anxiety provoking.
Most plastic surgeons place one or more drains during the tummy tuck procedure to prevent a pocket of fluid from building up in the space between the muscle layer and the skin/fat layer. The body will typically produce fluid faster than can be absorbed. Negative suction drains, while effective, can be irritating and uncomfortable for the patient and can make walking, dressing and bathing challenging.
The secret to a drainless tummy tuck is to secure the area so that there is no space for fluid to build up. Progressive tension sutures are used in the operating room to attach the skin/fat layer to the muscle layer below to prevent fluid accumulation. When the muscle layer and skin/fat layers are secured, the body safely and efficiently absorbs the fluid and therefore making drains not necessary. By omitting drains in the tummy tuck procedure, this minimizes openings to the outside world, also minimizing potential for infection.
Of course each patient's situation differs and the best recommendation is to have an in person evaluation and examination with your plastic surgeon.
Dr. Tom Pousti, MD, F.A.C.S, is the chief surgeon and medical director of Pousti Plastic Surgery. He is double board certified in both general surgery, and plastic and reconstruction surgery. Dr. Pousti completed his plastic surgery training at Harvard University and trained with expert and world-renowned surgeons at the Brigham and Woman's Hospital in Boston, Massachusetts.
Pousti Plastic Surgery specializes in various types of cosmetic procedures, including breast augmentation, breast revision, fat reduction, body contouring, and other types of revisionary surgery. Dr. Pousti sees patients from across the United States and around the world. He believes in individualizing every surgery to meet and exceed each patient's expectations.
For more information on drainless tummy tuck surgeries, to read patient testimonials, to view before and after images from other patients, or to learn more about Dr. Pousti and his San Diego Practice, please visit their website at http://www.poustiplasticsurgery.com or call (619) 466-8851.
###