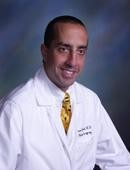 San Diego, CA (PRWEB) September 13, 2016
Pousti Plastic Surgery of San Diego is pleased to announce their recent adoption of the PICO negative pressure wound therapy (NWPT) technology for use on the Practice's plastic surgery patients. Developed in 2012 by Smith & Nephew, a publically traded company, the PICO single-use NPWT assists in surgical procedures by helping to avoid post-operation wound complications.
Incisional complications and delayed healing are not uncommon in breast surgery and tummy tuck procedures. The PICO NPWT system helps protect and heal post-surgical wounds by delivering the same level of effective negative pressure as traditional systems in a canister-free and disposable device, enabling a wide range of applications for the San Diego based plastic surgery practice.
NPWT helps with post-surgical wounds by delivering a topical therapy controlled by sub-atmospheric pressure in a sealed system on the surface of the wound, increasing blood flow to the wound area. The PICO NPWT system also provides significant improvement in scar quality over the healing period.
Pousti Plastic Surgery has already put the PICO NPWT technology into practice with their plastic surgery patients. The medical technology has been used for breast surgery as well as tummy tuck surgery and expects improved results in regards to scarring. For informational and patient benefit, the Practice has developed a series of surgical videos on their website, illustrating the PICO NWPT technology used in different surgical procedure applications.
Dr. Tom Pousti, MD, F.A.C.S, is the chief surgeon and medical director of Pousti Plastic Surgery. He is double board certified in both general surgery, and plastic and reconstruction surgery. Dr. Pousti completed his plastic surgery training at Harvard University and trained with expert and world-renowned surgeons at the Brigham and Woman's Hospital in Boston, Massachusetts.
Pousti Plastic Surgery specializes in various types of cosmetic procedures, including breast augmentation, breast revision, fat reduction, body contouring, facial rejuvenation, and other types of revisionary surgery. Dr. Pousti sees patients from across the United States and around the world. He believes in individualizing every surgery to meet and exceed each patient's expectations.
For more information on the use of the PICO NWPT technology in cosmetic and plastic surgery procedures, to read patient testimonials, to view before and after images from other patients, or to learn more about Dr. Pousti and his San Diego Practice, please visit their website at http://www.poustiplasticsurgery.com or call (619) 466-8851.
###