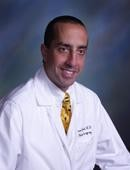 San Diego, CA (PRWEB) November 22, 2016
San Diego Plastic and Cosmetic Surgery Practice, Pousti Plastic Surgery, is pleased to announce new informative and educational elements on their website. As male plastic and cosmetic surgery procedures are becoming more popular, the Practice has dedicated a new portion of their website specifically to male procedures, offering a vital resource for male patients considering such surgical procedures.
Aptly titled "Procedures for Men," the new webpages offer different information on various procedure types (including male tummy tucks, liposuction for men, gynecomastia, pec implants, and chest wall construction), patient testimonials, video procedure footage, video testimonials, before and after photos, and other critical information for male patients considering such procedures.
Video footage of male surgical procedures are professionally edited and provide a realistic portrayal of each procedure type's surgical process for male patients that are considering plastic or cosmetic surgery procedures with Pousti Plastic Surgery.
Dr. Tom Pousti, MD, F.A.C.S, is the chief surgeon and medical director of Pousti Plastic Surgery. He is double board certified in both general surgery and plastic and reconstruction surgery. Dr. Pousti completed his plastic surgery training at Harvard University and trained with expert and world-renowned surgeons at the Brigham and Woman's Hospital in Boston, Massachusetts.
Pousti Plastic Surgery specializes in various types of cosmetic procedures, including male tummy tucks, liposuction for men, gynecomastia, pec implants, and chest wall reconstruction for men, as well as breast augmentation, breast revision, fat reduction, body contouring, and other types of revisionary surgery for female patients. Dr. Pousti sees patients from across the United States and around the world. He believes in individualizing every surgery to meet and exceed each patient's expectations.
For more information on these procedures, to read patient testimonials, to watch the new surgical videos, or to learn more about Dr. Pousti and his San Diego practice, please visit their website at http://www.poustiplasticsurgery.com or call (619) 466-8851.