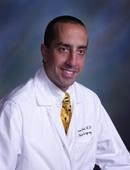 San Diego, CA (PRWEB) November 17, 2016
San Diego double-board certified plastic surgeon, Tom J. Pousti, MD, F.A.C.S, of Pousti Plastic Surgery recently reached a new milestone in his contribution to the Real Self plastic and cosmetic surgery community, contributing over 39,000 expert answers in response to patient questions on the plastic surgery group's website, RealSelf.com. Dr. Tom Pousti also recently reached a new milestone with RealSelf.com, exceeding 1,350 five-star reviews from past patients, solidifying Dr. Pousti and his Plastic Surgery practice as a major contributor to the plastic surgery community on both a National and international level.
Dr. Pousti has one of the highest response rates of all plastic and cosmetic surgeons across the Country. With over 39,000 individual responses to questions asked by prospective plastic surgery candidates on RealSelf.com, he is in the top 1% in the Nation for expertly answered questions relating to procedures such as breast augmentation, revisionary breast surgery (such as symmastia, asymmetry, encapsulation, bottoming out, and more), breast reduction surgery, and body sculpting procedures such as tummy tuck, liposuction and mommy makeovers.
Dr. Pousti has the highest number of Doctor recommendations and is also in the top 1% of number of positive patient reviews on RealSelf.com, further solidifying his professional reputation and unwavering commitment to patient care and procedure quality.
Dr. Pousti has been in private practice for over 19 years, and believes in generously sharing his knowledge and surgical experience to the plastic surgery community as a whole, regardless of whether they are a patient of his or not. He believes in sharing information and answering questions to individuals Nationwide who are considering plastic surgery or have already undergone plastic surgery with another doctor and need assistance resolving surgical complications.
As a contributing member to the RealSelf community since 2009, Dr. Pousti has assisted prospective patients throughout the Nation make confident and educated decisions about the cosmetic surgery procedures they are considering and researching. Dr. Pousti maintains a very strong score of 5 out of 5 stars, with 1,358 positive and detailed patient reviews.
Tom Pousti, M.D., F.A.C.S is double board certified in General Surgery as well as Plastic and Reconstructive Surgery. He has been a licensed physician for over 23 years and has been in private practice in Southern California for nearly 19 years. Dr. Pousti completed his Plastic Surgery training at Harvard with world-renowned surgeons at The Brigham and Women's Hospital in Boston, Massachusetts. As a San Diego cosmetic surgery and La Jolla plastic surgery specialist, Dr. Pousti focuses on breast surgery, body contouring, facial rejuvenation and all types of revisionary surgery, and sees patients from all over the United States and worldwide.
For more information on Dr. Tom J. Pousti, MD, F.A.C.S, please visit Pousti Plastic Surgery's website at http://www.poustiplasticsurgery.com or call (619) 466-8851.
###