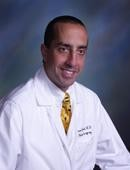 San Diego, CA (PRWEB) October 12, 2017
Pousti Plastic Surgery of San Diego is excited and honored to partner with the San Diego Food Bank, helping the organization increase its ability to serve and feed local San Diego individuals and families over the holidays. The San Diego plastic surgery Practice is encouraging those considering cosmetic surgery to visit double board certified Dr. Tom Pousti for a consultation and to book their procedure before the end of the year. With every new breast or body procedure scheduled before the end of the year, Pousti Plastic Surgery will be making a $250 contribution to the San Diego Food Bank.
The San Diego Food Bank is the largest hunger-relief organization in San Diego County. More than 476,000 San Diegans live in poverty, facing the daily threat of hunger. Last year, the Food Bank distributed 22 million pounds of food, serving an average of 370,000 people per month in San Diego County.
There is great need in San Diego County to feed those individuals and families less fortunate, and the holidays are an especially important time for San Diego families. With the direct help of the plastic surgery Practice's valued patents, Pousti Plastic Surgery is ecstatic to be partnering with the Food Bank to help ensure families are fed and cared for in an extremely tangible way this holiday season. New procedures must be scheduled before the New Year, but actual procedure dates may extend into the first 3 months of 2018. Pousti Plastic Surgery will be making their donations at the end of November and again at the end of December.
Dr. Tom Pousti, MD, F.A.C.S, is the chief surgeon and medical director of Pousti Plastic Surgery. He is double board certified in both general surgery, and plastic and reconstruction surgery. Dr. Pousti completed his plastic surgery training at Harvard University and trained with expert and world-renowned surgeons at the Brigham and Woman's Hospital in Boston, Massachusetts.
Pousti Plastic Surgery specializes in various types of cosmetic procedures, including breast augmentation, breast revision, fat reduction, body contouring, facial rejuvenation, and other types of revisionary surgery. Dr. Pousti sees patients from across the United States and around the world. He believes in individualizing every surgery to meet and exceed each patient's expectations.
For more information on these procedures, to read patient testimonials, or to learn more about Dr. Pousti and his San Diego practice, please visit their website at http://www.poustiplasticsurgery.com or call (619) 466-8851.
###