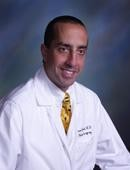 San Diego, CA (PRWEB) December 08, 2016
Pousti Plastic Surgery of San Diego is pleased to announce their recent adoption of the Thongbra®, a post surgery bra used during patient recovery following certain types of revisionary breast surgery. For breast revisionary patients of the San Diego based Plastic and Cosmetic Surgery Practice, the Thongbra® provides constant and focused support to the cleavage area. Following revisionary breast surgery, Dr. Pousti recommends specific support to hold the surgical site securely while allowing scar tissue to form.
The post surgical compression garment provides consistent pressure while acting with a bow effect to create pressure from front to back, supporting the cleavage area post surgery. Patients of Pousti Plastic Surgery who undergo revisionary breast surgery (including symmastia patients, lateral displacement patients, internal bra patients and bottoming out patients) would benefit from use of the Thongbra® post surgery.
The Thongbra® is used for patients who undergo revisionary breast surgery that requires capsulorrhaphy (also known as internal bra). The term "internal bra" is a term that is currently frequently used to describe procedures that provide support for breast implants. This support may include internal suture "repair" of the capsule (capsulorraphy), the use of acellular dermal matrix, the use of biosynthetic materials, or some combination of the above. These procedures are typically utilized for patients who are experiencing a breast implant displacement problem (symmastia, bottoming out or lateral displacement, for example).
Dr. Tom Pousti, MD, F.A.C.S, is the chief surgeon and medical director of Pousti Plastic Surgery. He is double board certified in both general surgery, and plastic and reconstruction surgery. Dr. Pousti completed his plastic surgery training at Harvard University and trained with expert and world-renowned surgeons at the Brigham and Woman's Hospital in Boston, Massachusetts.
Pousti Plastic Surgery specializes in various types of cosmetic procedures, including breast augmentation, breast revision, fat reduction, body contouring, and other types of revisionary surgery. Dr. Pousti sees patients from across the United States and around the world. He believes in individualizing every surgery to meet and exceed each patient's expectations.
For more information on revisionary breast surgery and the use of the Thongbra® in post surgery circumstances, to read patient testimonials, to view before and after images from other patients, or to learn more about Dr. Pousti and his San Diego Practice, please visit their website at http://www.poustiplasticsurgery.com/ or call (619) 466-8851.
###