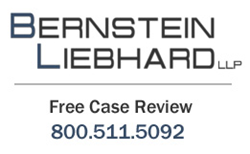 This litigation certainly has the potential to grow, and may warrant the type of consolidated.
New York, New York (PRWEB) June 22, 2015
Plaintiffs in six power morcellator lawsuits (http://www.morcellatorlawsuit2015.com) have asked the U.S. Judicial Panel on Multidistrict Litigation (JPML) to consolidate all federally-filed product liability claims involving the surgical tools in a multidistrict litigation to be established in the U.S. District Court, District of Kansas. According to a Motion for Transfer filed with the Panel on June 18th, at least 22 such cases are already pending in various federal jurisdictions, all of which allege that the use of power morcellator during minimally-invasive hysterectomies and myomectomies resulted in serious medical issues, including the dissemination and upstaging of undetected uterine cancers. The Motion points out that a number of similar claims have been filed in state courts around the country, and asserts that additional filings are expected. (In Re: Power Morcellator Products Liability Litigation, MDL No. 2652)
"Our Firm has been retained by a number of clients who allegedly experienced the spread of undiagnosed uterine cancers following surgery with a power morcellator. This litigation certainly has the potential to grow, and may warrant the type of consolidated proceeding proposed in this Motion," says Sandy A. Liebhard, a partner at Bernstein Liebhard LLP, a nationwide law firm representing victims of defective drugs and medical devices. The Firm is providing free legal consultations to women who were diagnosed with advanced uterine cancer following surgery with a power morcellator.
Power Morcellators and Cancer
According to the June 18th Motion for Transfer, power morcellators are used to shred tissue during minimally-invasive hysterectomies and myomectomies (uterine fibroid removal) so that it may be removed from the body through a small abdominal incision. The Motion points out that since April 2014, the U.S. Food & Drug Administration (FDA) has issued two public warnings regarding the potential for power morcellators to spread and upstage undetected cancer cells during such procedures, which can greatly worsen a patient's prognosis. The FDA's most recent warning, which was release in November 2014, cautioned against the use of power morcellators in the majority of women who require hysterectomy or myomectomy. The agency also ordered morcellator manufacturers to add a new black box warning to their product labels regarding this risk.
Court records indicate that all of the lawsuits currently pending in U.S. courts accuse morcellator manufacturers of failing to disclose evidence linking use of the devices to the dissemination of cancer cells and other injuries, and allege that they aggressively marketed their products without adequate warnings.
"Multidistrict litigations allow cases that involve similar allegations of fact to undergo coordinated pretrial proceedings, including discovery and motions practice. The consolidation of power morcellator lawsuits as proposed by this motion would enable the claims to move forward efficiently, and preserve the resources of the courts, parties and witnesses," says Sandy A. Liebhard.
Women who allegedly experienced the spreading and upstaging of undetected uterine cancers as a result of a power morcellator may be entitled to compensation for medical bills, lost wages, pain and suffering, and other injury-related damages. To learn more, please visit Bernstein Liebhard LLP's website, or call the Firm directly for a free, no-obligation case review at 800-511-5092.
About Bernstein Liebhard LLP
Bernstein Liebhard LLP is a New York-based law firm exclusively representing injured persons in complex individual and class action lawsuits nationwide since 1993. As a national law firm, Bernstein Liebhard LLP possesses all of the legal and financial resources required to successfully challenge billion dollar pharmaceutical and medical device companies. As a result, our attorneys and legal staff have been able to recover more than $3 billion on behalf of our clients. The National Law Journal has recognized Bernstein Liebhard for twelve consecutive years as one of the top plaintiffs' firms in the country. Bernstein Liebhard LLP is the only firm in the country to be named to this prestigious list every year since it was first published in 2003.
Bernstein Liebhard LLP
10 East 40th Street
New York, New York 10016
800-511-5092
ATTORNEY ADVERTISING. © 2015 Bernstein Liebhard LLP. The law firm responsible for this advertisement is Bernstein Liebhard LLP, 10 East 40th Street, New York, New York 10016, 800-511-5092. Prior results do not guarantee or predict a similar outcome with respect to any future matter.
Contact Information:
Sandy A. Liebhard, Esq.
Bernstein Liebhard LLP
info(at)consumerinjurylawyers(dot)com
http://www.morcellatorlawsuit2015.com
https://plus.google.com/115936073311125306742?rel=author