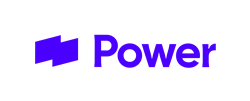 "Nova is disrupting the PE industry and Pierre is going to be the leader to take both Power Digital and our clients in this space to the next level," said Grayson Lafrenz, CEO of Power Digital.
SAN DIEGO (PRWEB) July 16, 2020
Power Digital, a tech-enabled growth marketing agency announced today the addition of Vice President of Private Equity, Pierre Le Veaux, to lead its private equity business unit harnessing the power of Power Digital's proprietary technology, SPRnova (nova). Le Veaux brings an extensive portfolio to Power Digital, with more than 10 years of experience from his previous roles as banker at Goldman Sachs, to advising private equity (PE), venture capital (VC), hedge fund founders and general partners as well as family-owned and operated businesses on a global scale. Le Veaux joins the team shortly after Power Digital's launch of nova, an AI and machine learning-powered technology platform, which enables PE firms to make data-driven decisions for a better diligence process and smarter investments.
"I am tremendously excited to join Power Digital, as the opportunities to add value to the investment community and its portfolio companies are endless," said Pierre Le Veaux, VP of private equity at Power Digital. "Through proprietary technology, Power Digital is in a unique position to provide PE and VC firms with objective analytics and unique insights that are directly tied to revenue and helping end-users execute on tailored plans."
Le Veaux served as Senior Director at Banc of California, where he provided financial solutions to alternative investment and real estate principles with underlying portfolio assets. Through this experience, Le Veaux brings the expertise needed to grow Power Digital's PE business offering, advising investment firms on how to further expand their solution's tool kit with insightful digital marketing analytics and tangible quantitative outcomes.
"Nova is disrupting the PE industry and Pierre is going to be the leader to take both Power Digital and our clients in this space to the next level," said Grayson Lafrenz, CEO of Power Digital. "So much of what we see through our current PE partnerships lacks data, strategy and automated ways to assess opportunities. nova streamlines this with more than five years of data to uncover what's working, what's not and how to most effectively empower business and revenue growth. Our vision for Pierre is aligned with his strengths and proven track record. It's the perfect storm of great leadership plus technology that brings innovation to an industry that so desperately needs it."
nova drives quick wins in efficiency and volume, combining quantitative and qualitative data sets across all digital marketing channels to provide strategic recommendations, from where to fuel underutilized strategies and recommended pivots to drive performance. The AI and machine learning platform ultimately decreases cost per acquisition and increases conversion rates, driving revenue growth as efficiently as possible.
About Power Digital
Power Digital is a leading, data-driven performance marketing agency located in San Diego, Calif. As a full-service agency, the company offers services including: SEO, Content Marketing, Paid Media, Social Media Marketing, PR, Influencer, Email, Conversion Rate Optimization, Amazon Marketing and Web Development. Power Digital's newest and most innovative service offering is nova, a technology platform powered by AI and machine learning that identifies growth opportunities and provides strategy recommendations through quantitative and qualitative data analyses. Power Digital helps brands scale revenue and increase profits through customer acquisition and retention programs. Its tech-enabled B2C and B2B marketing campaigns focus on measurability and driving bottom line business results. The Power Digital team's family mentality and growth mindset culture fosters a strong work ethic, innovation and an ownership mentality from its talented team. For more information, please visit powerdigitalmarketing.com.