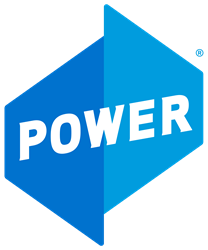 CHESTER, Pa. (PRWEB) September 23, 2020
Power Home Remodeling (Power), the nation's largest full service exterior home remodeling company, launched "Strive for 35," a call-to-action initiative to increase the company's pool of diverse candidates. Central to "Strive for 35" is a newly expanded employee referral bonus offering an additional $1,000 on top of Power's existing $2,000 referral bonus, to employees who successfully refer candidates who identify as racial or ethnic minorities, or LGBTQ+.
"Historically, jobs in the construction and home remodeling industries have not been known as welcoming or inclusive to women, people of color or LGBTQ people," said Olumide Cole, co-director of diversity & inclusion. "To overcome that stigma, we're putting our money where our mouth is to say we believe cultural diversity and inclusion makes our organization stronger."
Power has a track record of using recruitment strategies like referral and sign-on bonuses to achieve applicant and hiring goals. In 2019, the company instituted an additional $1,000 on top of Power's existing $2,000 referral bonus for employees who successfully referred women, to help the company overcome the construction and remodeling industry's average of 9 percent female inclusion. The referral bonus along with communicating the success of women at Power correlate with an uptick in female applications and therefore hires, so that today, 15.7 percent of Power's workforce are women.
"This is all about expanding the applicant pool and encouraging employees to reach to and beyond their networks," said Jennifer McGlinn, Power's general counsel. "I'm proud that this company is never satisfied with the status quo, and continues looking for new incentives to attract diverse applicants."
Over the last three years, the percentage of veterans and military spouses employed by Power has quadrupled as a direct result of the Power Veterans Initiative (PVI), an employment and leadership development program tailored specifically for these individuals. Launched in 2016, PVI provides qualifying employees with a $3,000 sign-on bonus after 90 days, personalized communications during onboarding, opportunities for mentorship and customized programming including the annual Power Veterans Summit.
"Your values are not in what you say, but in what you do. While we've always encouraged a diverse and inclusive workplace, our values and actions were not in complete alignment," says Co-CEO, Asher Raphael. "This additional incentive will help us reach our North Star of creating the best place to work for all."
As a people-first company, Power is consistently ranked among the nation's best places to work. Since earning its #50 ranking on the 2020 Fortune Best Companies to Work For list, Power was named to Fortune Magazine's Best Workplaces for Millennials 2020 list. Power was also recognized on Selling Power's 50 Best Companies to Sell For list (#11) and on the 2020 Inc. Best Workplaces List. To learn more about the company's award-winning culture and current career opportunities available, visit https://powerhrg.com/career/.
Facebook | Twitter | YouTube | LinkedIn
About Power Home Remodeling
Power Home Remodeling is a dream realization company — believing its purpose is to create positive change in everything the company touches — from customers' homes to employees' lives to the communities they live and work in. Power realizes this purpose by being people-first. Its employees and customers come before profit and their well-being factors into every business decision. Established in 1992, Power is the nation's largest, full-service, exterior home remodeler with more than 2,700 employees, 500,000 customers and $700 million in annual revenue. Headquartered in the Philadelphia region, Power's primary product line includes windows, siding, roofing, doors, solar roofing panels, and attic insulation, providing energy-saving solutions to residents across its operating territories, including: Colorado, Connecticut, Delaware, Florida, Georgia, Indiana, Illinois, Maryland, Massachusetts, Michigan, New Hampshire, New Jersey, New York, North Carolina, Pennsylvania, Rhode Island, South Carolina, Tennessee, Texas, Virginia, Washington D.C. and Wisconsin.
###