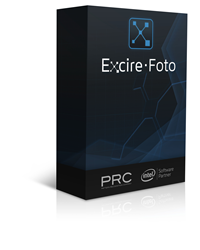 "Even a large collection of photos finally can feel like the familiar old shoebox in which many generations of photographers had their photos at hand and ready to show their families and friends alike... Erhardt Barth
NOKOMIS, Fla. (PRWEB) July 04, 2020
In today's digital photo world nearly everyone takes more pictures than ever before. But photographers trying to locate a specific image of theirs or even a group of images, which share similar visual characteristics, can easily lose track of the resulting flood of images. This is where AI (Artificial Intelligence) can help. With Excire Foto, AI-experts from Germany have developed a software product with many intelligent functions to help users organize their image collections and find the photos they need.
Using modern image and face recognition techniques, Excire Foto automatically analyzes and tags the photos in a user's collection, with keywords. Whether the photos are from a beach vacation or a family celebration, Excire Foto AI finds the photos in a flash, and brings the otherwise hidden photo-treasures to light.
"This way, even a large collection of photos finally can feel like the familiar old shoebox in which many generations of photographers had their photos at hand and ready to show their families and friends alike," said Erhardt Barth, Founder and President of Excire.
Then, via the user's Dropbox or Google Drive, the found pictures can be easily shared online. Additionally, the images' keywords can be exported and used elsewhere. Thus, using Excire Foto saves time that allows users to focus on the creative side of their photography.
Companies such as Google, Apple and Adobe also offer solutions that support finding images. However, to do so, a user has to upload their images to their cloud, with the corresponding risks. Excire Foto works locally on the user's computer.
Excire Foto is available now for macOS (version 10.14 or newer) and Windows 10 (64-bit) in the Excire online shop (https://shop.excire.com/) at an introductory price of (USD) $39. The regular price is (USD) $59. A fully functioning 30-day trial version is now available for free download from the Excire website
Watch the following YouTube video for additional information and a demo of the new Excire Foto: https://youtu.be/TZRDm6LFgiQ
About Excire
Excire Foto is developed by the Pattern Recognition Company GmbH (PRC) and distributed in the U.S. by its subsidiary, Excire Inc. PRC has an excellent team of computer scientists with outstanding expertise in the fields of machine learning, and computer vision. Neural Networks and Deep Learning were applied at PRC since 2005, long before these technologies became popular.
Excire, Excire Foto, and the Excire logo are registered trademarks of Excire Inc. All other trademarks are the property of their respective owners.
###
Media Contact:
Steve Rosenbaum
S.I.R. Marketing Communications, Inc.
516-528-7951
sir@sironline.com