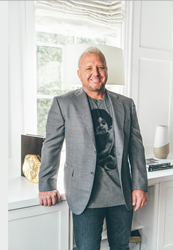 "It's an honor for our Customer Experience department to receive this award," said CEO Jayson Waller. "As our company continues to grow across the nation, it's our mission to provide a 5-star, white-glove experience to all of our customers."
MOORESVILLE, N.C. (PRWEB) April 20, 2021
POWERHOME SOLAR, a leading provider of solar panel installation and energy efficiency services, has been named a winner for Department of the Year in the 2021 Excellence in Customer Service Awards presented by the Business Intelligence Group.
The Business Intelligence Group's Excellence in Customer Service Awards celebrate businesses around the world that support their customers and develop tools to help others find success. Overall, the Business Intelligence Group has 10 award programs that recognizes business large and small for their industry achievements.
Since its launch in 2014, POWERHOME SOLAR has become one of the fastest-growing private companies in the nation. To date, POWERHOME SOLAR has helped more than 25,000 customers reduce their reliance on grid energy, with solar installations totaling more than 150 MW. The company also has spurred economic growth in 15 states by hiring more than 1,800 employees and using American-made solar panels.
"It's an honor for our Customer Experience department to receive this award," said CEO Jayson Waller. "As our company continues to grow across the nation, it's our mission to provide a 5-star, white-glove experience to all of our customers."
"On the frontline of our uncertain times are customer service professionals and suppliers without whom we wouldn't be able to live as comfortably as we have for the last year," said Maria Jimenez, chief operating officer of the Business Intelligence Group. "It is our honor to recognize POWERHOME SOLAR as it is leading by example and making real progress on improving the daily lives of so many."
About POWERHOME SOLAR
POWERHOME SOLAR is an energy efficiency company that provides high-quality American-made solar panels as part of a complete energy-savings package for residential customers. The company launched in 2014 in Mooresville, N.C., and today has more than 1,800 employees, including a commercial division. Operating in 15 states, it is ranked No. 255 on the 2020 Inc. 5000 list of the fastest-growing private companies in America — the third time in four years that the company has made the top 300 on this prestigious list. For more information, visit http://www.powerhome.com or follow us on Facebook, Instagram, Twitter and LinkedIn.
About Business Intelligence Group
The Business Intelligence Group was founded with the mission of recognizing true talent and superior performance in the business world. Unlike other industry award programs, these programs are judged by business executives having experience and knowledge. The organization's proprietary and unique scoring system selectively measures performance across multiple business domains and then rewards those companies whose achievements stand above those of their peers.