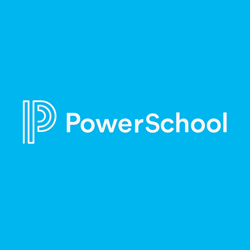 "Being able to visualize these trends in the data with an industry leading analytics tool will be critical as we close this academic year and look toward the next, ensuring we keep kids on track," said Tony Harvey, CIO, Muncie Community Schools.
FOLSOM, Calif. (PRWEB) May 14, 2020
Today, PowerSchool announced its new Unified Insights Student Learning release, a first-of-its-kind tool, giving educators a holistic view into data they'll need to help ensure all students can stay on track following the shift to distance learning. This new tool is part of the PowerSchool Unified Insights family of products and brings together data from PowerSchool's Student Information System (SIS) and Schoology Learning Management System (LMS) to help users of these solutions better understand a whole view of their students. The analytics will help educators make informed decisions about broader gaps districtwide as well as give teachers the help they need to support individual student learning paths.
At PowerSchool, we have seen the incredible job educators have done to manage the sudden move to distance learning and the innovation and resilience they have demonstrated in the face of this dramatic change. Nothing can replace being together in a classroom, but they have shown what's possible as schools are now prioritizing and accelerating their readiness for blended learning. Already, we have seen those schools using LMS for blended learning prior to school closures experiencing strong student engagement and some positive results. Here's what we've seen in the last seven weeks:

A significant increase in students, parents and teachers actively engaging to drive learning outcomes through distance learning. For example, during this time our Schoology LMS saw over one trillion student interactions, a 400% increase from the same time last year.
This included 145 million assessments, and a huge increase in course materials, assignments and discussions. For districts with more advanced blended learning models who were already using Schoology, we saw up to 95% student participation.
An early sign of the learning gap, however, is how engagement varies. Many districts were not as prepared to implement and scale their distance learning initiatives. When looking at the national landscape of all customers using our LMS, the average participation is considerably lower with an average of just 52% of students participating.
"Even with all the phenomenal efforts districts and educators have done to drive increased student engagement and participation, it's evident that the learning gap is widening across the majority of schools and that educators will need to be prepared to identify and address those gaps," said PowerSchool CEO Hardeep Gulati. "Most districts and teachers don't have a holistic view into student data, making it difficult to provide the instruction each student needs, and we're working to change that with these analytics."
Unified Insights Student Learning was sparked by input from school leaders and teachers across the nation who approached us with their concerns regarding these gaps. The new tool builds on the work PowerSchool has done to help districts across the country make the sudden shift to distance learning and use data to make better, more informed decisions. This release will help schools and districts to:
Understand the adoption levels, engagement, and effectiveness of distance learning initiatives at a district, school, grade, course, and even a student-level
Identify any gaps in equity, access or distance learning engagement by demographics, socio-economic level, and/or special education status so districts can better assist in delivering equitable access to distance learning resources
Identify at risk students with learning and achievement gaps that have resulted from low engagement and require intervention planning
Strengthen initiatives tied to social and emotional learning by identifying trends in student participation and interaction
Ensure that all staff including teachers benefit from the same access to data as they strive to understand the "whole student" while creating and delivering personalized learning experiences
"We've never before had the ability to combine LMS data with core SIS data in this way including ethnicity, attendance, IEP status, health information, standards mastery, and more. Being able to visualize these trends in the data with an industry leading analytics tool will be critical as we close this academic year and look toward the next, ensuring we keep kids on track," said Tony Harvey, CIO, Muncie Community Schools. "This is data I need and would use all the time to help students reach their potential, not just in this time of the COVID-19 crisis."
PowerSchool Unified Insights™ Student Learning will be available initially to customers who have both Schoology Learning and PowerSchool SIS on June 1. You can see a demo of the new Unified Insights Student Learning at http://www.powerschool.com/unifiedinsights-studentlearning-demo.
About PowerSchool Group LLC
At PowerSchool, we believe in the simple truth that every student deserves the best opportunities in life. That's why our mission is to power the education ecosystem with unified technology that helps educators and students realize their potential, in their way. From the front office to the classroom to the home, PowerSchool helps schools and districts efficiently manage instruction, learning, grading, attendance, assessment, analytics, state reporting, special education, student registration, talent, finance, and HR. Today, we're proud to be the leading provider of K-12 education application technology supporting over 45 million students in over 80 countries. Visit http://www.powerschool.com to learn more.