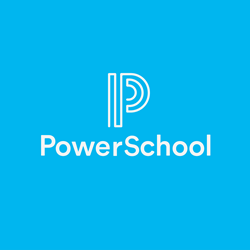 "With the acquisition of Hoonuit, PowerSchool can now offer a fully comprehensive education technology portfolio for K-12 educators with advanced analytics woven throughout," said Hardeep Gulati, CEO of PowerSchool.
FOLSOM, Calif. (PRWEB) October 29, 2020
PowerSchool, the largest U.S. provider of K-12 education technology solutions, announced today that it has acquired Hoonuit, a leading K-12 analytics and data management company. PowerSchool currently supports more than 45 million students in over 80 countries with its full suite of K-12 education technology solutions, including industry-leading student information systems, classroom, finance, HR, and talent management tools. Hoonuit supports more than 14.5 million students, including 12 state and territory-wide deployments such as Texas, Louisiana, and Indiana, with its K-12 analytics and data management solution. Together, this will allow educators access to breakthrough analytics that integrate with their SIS, LMS, Enrollment, ERP, and Talent products they currently use today.  
"With the acquisition of Hoonuit, PowerSchool can now offer a fully comprehensive education technology portfolio for K-12 educators with advanced analytics woven throughout," said Hardeep Gulati, CEO of PowerSchool. "The pandemic has accelerated digital transformation in schools, while also increasing challenges in equity, enrollment and learning outcomes. We are dedicated to ensuring the tools educators are using today to bridge enrollment and learning gaps, and better manage district operations, will also enhance student outcomes into the future."
This acquisition is a continuation of PowerSchool's commitment and core mission to providing all educators, students, and parents with unified software solutions that save time, remove siloes, and improve student outcomes. Educators have increasingly turned to technology to further learning achievement and equity, and PowerSchool believes that having access to the right analytics and data management solution can enable schools and districts to make better decisions, optimize their operations, and transform teaching and learning. By adding Hoonuit's breakthrough analytics and data management solution, PowerSchool will provide:

Comprehensive and actionable insights across all key aspects of schools and districts
Hoonuit is the leading solution that offers a fully comprehensive analytics platform with actionable insights across all key aspects of school and district operations including accountability tracking, early warning and intervention, student learning and growth, social and emotional learning, college and career readiness, finance and operations, talent management, enrollment analytics, location analytics, and dashboards that provide school-wide, district-wide, and state-wide insights to the community.
Visibility into data to address the current critical challenges in enrollment, attendance, and learning engagement
With many schools and districts currently forecasting a decline in enrollment numbers, there is an opportunity to engage with more families and students to reverse this trend. Hoonuit provides the data and insights to help identify at-risk students, drive better attendance, improve school engagement, and monitor social and emotional well-being to increase enrollment.
Public facing accountability dashboards to share how schools and districts are performing
It is important for communities to have access to data that shows what's happening in their schools, including graduation rates, attendance and chronic absenteeism, English and Language Arts (ELA), and science and mathematics achievement. Today, Hoonuit works with 12 states and territories to prepare report cards demonstrating how their education agencies impact student outcomes.
Personalized instruction and intervention informed by one-of-a-kind predictive insights and AI modeling
Access to early warning and intervention analytics will help identify students who need support getting back on track. These analytics leverage machine learning to tap into attendance, behavior, and academic datasets across platforms to identify trends, deliver a comprehensive snapshot of the whole child, and provide a path forward for each student to reach their full potential.
"Joining PowerSchool will allow us to help even more people gain access to our insights and analytics solution and empower educators, families and communities with actionable insights to improve student outcomes," said Shivani Stumpf, Chief Technology Officer of Hoonuit, who will be joining PowerSchool as VP Analytics. "Hoonuit customers will benefit from additional investments including continued integrations with any data source they currently use and a continued focus on data interoperability, security, and quality. PowerSchool customers will benefit from a unified analytics solution that supports personalizing learning and advancing student outcomes." 
PowerSchool is committed to continuing Hoonuit's integrations with all K-12 data sources, including non-PowerSchool Systems, such as Student Information Systems (SIS), Assessment, Financial, Staff and HR systems, and other third party educational tools, as well as supporting industry-leading open standards, such as Ed-Fi, CEDS, and SIF. In addition, for current customers using PowerSchool analytics solutions such as Performance Matters Assessment and Analytics, which is used by millions of students today, the Hoonuit product suite will be complementary to these products and customers will benefit from the best of all solutions. 
Jefferies LLC served as the exclusive financial advisor to PowerSchool. Kirkland & Ellis LLP advised PowerSchool on the acquisition. Faegre Drinker Biddle & Reath LLP advised Hoonuit on the acquisition.
For more information about this news visit http://www.powerschool.com/hoonuit.
About PowerSchool
At PowerSchool, we believe in the simple truth that every student deserves the best opportunities in life. That's why our mission is to power the education ecosystem with unified technology that helps educators and students realize their potential, in their way. From the front office to the classroom to the home, PowerSchool helps schools and districts efficiently manage instruction, learning, grading, attendance, assessment, analytics, state reporting, special education, student registration, talent, finance, and HR. Today, we're proud to be the leading provider of K-12 education application technology supporting over 45 million students in over 80 countries. Visit http://www.powerschool.com to learn more.