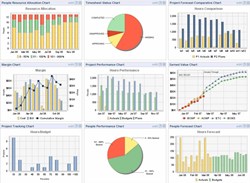 Dulles, VA (PRWEB) July 31, 2013
Unanet, a developer of project portfolio management software that helps organizations manage people and projects for improved results, has announced growing adoption of Unanet within the Higher Education sector.
Most recently, Clemson University adopted Unanet, joining organizations such as the University of Nebraska, American Public University System, Georgia State University, Cornell University, and many more. Universities have adopted Unanet both to improve internal IT management processes, and also for managing contract research in compliance with Federal Government requirements.
Within Higher Education IT, Unanet enables organizations of all sizes to manage their portfolio of projects, and ensure alignment of actual effort with priorities. Typical benefits from implementing Unanet include:

Information on effort can easily be captured at the right level of detail and compared with budgets
Resources can be allocated based job category, and skill, and how much time is needed per person, per project.
More formal project definition and approval processes limit 'scope creep' and support a stable software development process, while allowing reasonable iteration.
Stakeholders, such as Administrative Deans, or other project sponsors can prioritize and approve projects based on commitments.
Forecasting is improved, based on time spent on previous projects using historical data and prior estimates.
Staff overload can be avoided and projects kept on track.
Unanet will be providing demonstrations of the Unanet project portfolio management solution at the EDUCAUSE 2013 Annual Conference from October 16 – 17, 2013 at the Anaheim Convention Center in Anaheim, California. The EDUCAUSE Annual Conference brings together leaders in Higher Education IT from across the nation and around the World. Unanet's Exhibit Booth is #1255.
Unanet is also offering web seminars on its project portfolio management solution for IT organizations. To register for the August 6 2013 webinar, visit here.
About Unanet
Unanet provides superior Services Automation software which maximizes staff utilization, reduces administrative costs by 90%, improves invoicing by 10X, and supports forward decision-making for improved profitability. Unanet's more than 950 customers include government contractors, consulting/services organizations, internal IT (Information Technology), and high-technology product companies. Unanet's suite includes resource management, opportunity/project management, timesheets, expense reports and collaboration with real time information and analytics, project costing, billing and revenue recognition. With easy-to-use interfaces, and outstanding support. Unanet is available either as an On Premise (self-hosted software), or an On Demand License (Cloud).