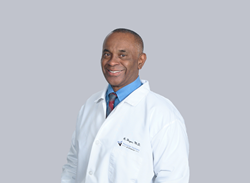 TAMPA, Fla. (PRWEB) August 24, 2021
Dr. Ronald Hayes will begin a new position as Senior Vice President of Anesthesia Services for the Tampa-based Physicians Partners of America (PPOA) as of August 23, 2021.
Dr. Hayes was one of the principal founders of one of the largest anesthesia groups in Chicago. They specialized in hospital based anesthesia services and he covered 8 hospitals and 2 ASCs. He was Corporate Medical Director for the Illinois/Indiana division until he retired from practice and moved to southeast Florida in 2019. Practicing for over 30 years, his past medical affiliations include several hospitals throughout Illinois and Indiana at: Prescence, Franciscan St. James, The Methodist Hospitals, and OSF Heart of Mary Medical Center. He has served clinically as well as managerially as Medical Director, and Anesthesia Director. After moving to South Florida, Dr. Hayes founded the Red Reef Anesthesia Group.
PPOA announced an expansion of their anesthesia division and will be offering Anesthesia services to both hospitals and other ASCs. Dr. Hayes has been chosen to lead this team. He will also be adding to the roster of experts and intends to travel nationally to offer this new division. "I will split my time between Tampa and rest of country. I want to concentrate on the Midwest, particularly the Chicagoland area where I trained and spent virtually my entire career."
PPOA's Chief Executive Officer Mark Wade oversees PPOA and drives the company mission to build a national network of top-tier specialists and surgery centers delivering world-class clinical outcomes, a superior and affordable patient experience, and a business model that allows physicians to focus on practicing medicine free of administrative encumbrances. "We look forward to introducing Dr. Hayes and expanding our anesthesia services to the rest of the country."
According to Dr. Hayes: "The biggest problem I see today in anesthesia is a supply/demand problem. The supply is low and the demand is high. This leads to burnout among providers. Also there is a perception that existing national providers are taking advantage of anesthesia providers, i.e. long hours and low compensation. I think with my background as an engineer and mathematician I can implement mathematical models and artificial intelligence to make scheduling more efficient, thereby improving compensation and the overall bottom line."
About PPOA:
Physician Partners of America (PPOA) is a national healthcare organization focused on strengthening the doctor-patient relationship and improving patient outcomes. PPOA and its affiliates share a common vision to ensure the well-being of patients and provide its physician partners the opportunity to focus on the practice of medicine. This model allows physicians to be physicians, caring about patients and their needs versus the ever-complex administrative requirements. For more information about Physician Partners of America, visit ppoamedical.com.