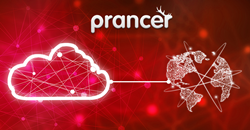 Spend less time worrying about managing software and data centers and more time focusing on business requirements.
SAN DIEGO (PRWEB) August 27, 2020
Prancer, a company that provides clients with a framework to validate resources that they deploy to the cloud, is excited to announce a long list of new features that are now a standard part of prancer cloud, their SaaS solution. These new features further expand Prancer's capabilities for cloud security and make the platform the pioneer of cloud compliance checks.
Prancer is dedicated to meeting the needs of enterprise businesses. They provide solutions for all the major cloud providers, including Azure, Google and AWS services. Prancer provides pre-integrated compliance tests. These compliance tests are based on industry standards and includes CIS, CSA CCM, HIPPA, ISO 27001 and many other available compliance tests.
To facilitate leveraging the prancer cloud validation framework for companies, prancer offers a free tier in the SaaS offering so that users can run a proof-of-concept before committing to the product. Businesses can integrate that to their DevSecOps process and validate their Infrastructure as Code (IaC). This will allow teams to better understand how prancer cloud can help their business with the aid of their pre and post deployment compliance tests. Once users have experienced prancer, they can choose the right service tier based on their needs and their budget.
Prancer recognizes the power that Azure, Google and AWS have in transforming the business world through advanced cloud platforms. That is why all of their SaaS tools are designed to work with these platforms and allow businesses to do even more than they thought possible. Users can enjoy better cloud governance and infrastructure as code that supports their DevOps and IT teams. These new features will seamlessly integrate with existing DevOps pipelines and allow users to write compliance queries based on the Open Policy Agent (OPA) query language. Spend less time worrying about managing software and data centers and more time focusing on business requirements.
As technology advances and more companies rely on cloud solutions, security becomes an increasing concern. With prancer SaaS, businesses can fully run compliance tests and scan codes before they are deployed to the cloud. No valuable data will be exposed to vulnerabilities because they are being fully vetted and confirmed as safe. Users can feel confident that they are protecting all their resources while also taking full advantage of all the benefits of the cloud.
The addition of these latest features to the prancer suite of tools and solutions again highlights the company's commitment to staying ahead of the competition and empowering customers to reach new levels of success through technology.
About Prancer
Prancer Enterprise (https://www.prancer.io) was created with the goal of providing any size business with a cloud validation framework that enables cloud governance and multi-cloud validation compliance. By understanding the needs of today's clients, creating innovative solutions and collaborating through open source networks, we are working to make cloud technology more secure and versatile.
To learn more about Prancer and how we can help your company, contact us today.