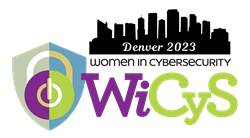 Having more women in cybersecurity roles will provide a greater variety of skills and perspective, so take risks and try something new!
DENVER (PRWEB) March 07, 2023
Pratt & Whitney executive director to deliver keynote at Women in CyberSecurity conference in Denver, Colorado, March 16 to 18.
Erin Heinmiller, executive director of Global Infrastructure Services at Pratt & Whitney, the world leader in the design, manufacture and service of aircraft engines and auxiliary power units and a subsidiary of Raytheon Technologies will deliver one of the keynote addresses at the 2023 event. Heinmiller leads a team of skilled employees focused on developing the cloud, hosting and working on network strategies to ensure company-wide availability. Her team also is responsible for improving the digital experience of over 42,000 employees worldwide through the development of standards and deployment of collaboration capabilities.
With nearly 20 years of information technology experience, and a strong focus on cybersecurity, risk management and infrastructure, Heinmiller led the development of secure, compliant, robust and scalable IT solutions before joining Pratt & Whitney while assuming positions of increasing responsibility at Raytheon Technologies and Sikorsky.
Her talk will focus on risk management, in cybersecurity and your career and how she learned to become comfortable with the unknown and find success in this field.
"Demand in the cybersecurity sector is high, so there are excellent opportunities for growth," Heinmiller said. "Having more women in cybersecurity roles will provide a greater variety of skills and perspective, so take risks and try something new!"
The WiCyS conference will bring together over 2,000 students, professionals, educators, government, industry, military, and research organizations to encourage, educate, recruit, and help advance women in cybersecurity careers.
Journalists are invited to attend and should email info@wicys.org to request a media pass. For more information on WiCyS or the conference, visit http://www.wicys.org.
About WiCyS:
Women in CyberSecurity (WiCyS) is a nonprofit organization with international reach dedicated to the recruitment, retention and advancement of women in cybersecurity. WiCyS was founded by Dr. Ambareen Siraj in 2013 through a National Science Foundation grant awarded to Tennessee Tech University. In less than 10 years, it has grown into an organization (est. in 2017) representing a leading alliance between trailblazers from academia, government, and industry. WiCyS offers opportunities, trainings, events, and resources for its members. Strategic partners include Tier 1: Akamai, Amazon Web Services, Battelle, Bloomberg, Carnegie Mellon University – Software Engineering Institute, Cisco, Fortinet, Google, Lockheed Martin, Meta, Microsoft, Optum, Sandia National Laboratories, SentinelOne. Tier 2: AbbVie, Aristocrat, Dell Technologies, Intel, JPMorgan Chase & Co., LinkedIn, McKesson, Nike, NCC Group, Workday, Navy Federal Credit Union, Yubico Inc., DeVry University. To partner, visit http://www.wicys.org/support/strategic-partnerships/.