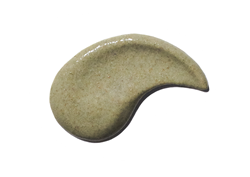 It has especially helped my husband's rosacea - after just two treatments, he saw a dramatic reduction in redness and inflammation. The mask is a weekly favorite in my own skincare ritual as well.
NEW YORK (PRWEB) February 05, 2020
Prāz Naturals, a skincare company that focuses on fresh all-natural ingredients and clean, easy-to-use products, today announced the launch of their Vitamin C Vitality Mask. The multi-action, a skin-firming bentonite clay mask is specially designed to boost collagen, plump skin and diminish fine lines and brown spots for luminous, glowing skin just in time for winter's darkest days.
In addition to making calculated seasonal wardrobe changes, recent studies have shown consumers are also modifying their skincare routine in response to the ever-changing seasons. Cold weather is harsh on skin being dry and low in humidity. Going from icy conditions outdoors into the arid, heated indoors often results in drier skin and a dull, lackluster complexion. Meanwhile, Vitamin C is often called "the skin's BFF." Whether by ingesting it or using products that contain it, Vitamin C helps improve skin's elasticity and results in a natural glow. Though vitamin C is beneficial throughout the year, the skin needs an extra dose during winter. As a potent antioxidant, it can neutralize free radicals and aid in the regeneration process helping to repair damaged skin cells. Prāz Naturals' new Vitamin C Vitality Mask contains a 10% vitamin C standard that delivers nutrients, deeply moisturizes, brightens, uplifts, and draws out skin impurities with a natural collagen booster blending vitamin C powder and the detoxifying power of bentonite clay.
Bentonite clay has been used since ancient times to heal various skin conditions, including allergic & poisonous reactions. It acts as a natural barrier, preventing toxins from infiltrating skin. It's ideal for blackhead removal, minimizing shine, and maximizing moisture. The mask leaves skin soft and smooth to the touch - a major new weapon in the arsenal of winter skincare. Prāz Naturals continues to use scientific research when developing new products. Studies examining the effect of bentonite clay on dermatitis found a 50% reduction in redness, scaling, and blistering in 60 days of treatments.
"Winter is incredibly harsh on our skin." Said Sasha Nialla, Founder, Prāz Naturals. "I formulated the Vitamin C Vitality Mask because I wanted a mask that works as a collagen-boosting treatment while detoxing the skin and helping with dryness. It has especially helped my husband's rosacea - after just two treatments, he saw a dramatic reduction in redness and inflammation. The mask is a weekly favorite in my own skincare ritual as well."
Other ingredients include Fuller's Earth Clay which exfoliates while unclogging pores, Rosehip Fruit Powder - an anti-inflammatory rich in essential fatty acids and flavonoids, Organic Purple Coneflower Powder, and Organic Avocado oil. Prāz Naturals is committed to developing products that are proven to work while upholding their values of high-quality botanicals free of toxins. All products, including the Vitamin C Vitality Mask, are G.M.O free, Paraben Free, Synthetic Free, and very importantly, Cruelty-Free.
The mask launches just in time for their Valentine's Day promotion. With any purchase of a Prāz oil, customers receive a complimentary Cranberry Detox Mask using code: Prāzlove0220. The Vitamin C Vitality Mask joins Prāz's growing array of natural skin-care masks that are unique in ingredients, powerful in scope and gentle on the environment. The Vitamin C Vitality mask offers a little bit of sun on a cold winter's day.
For more information please visit http://www.Prāz Naturals.com or contact hello@praznaturals.com.
Prāz Naturals offers a skincare routine worth celebrating and only gets better as they continue to explore and discover powerful plant-based ingredients. With a foundation built on appreciation, wellness and a commitment to the environment – Prāz ensures responsible business practices and manufactures every product by hand. The ultimate goal is to source and share their products in a way that honors humans, animals, and the planet.