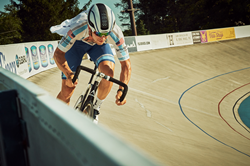 This is one of my favorite go-to's after a hard day. It makes my body feel amazing. Not only does it give that relief but it smells soooo good.
NEW YORK (PRWEB) January 09, 2020
Prāz Naturals, a skincare company that focuses on fresh all-natural ingredients and clean, easy-to-use products, today announced the launch of their Muscle Conditioner Soak. Packed with anti-inflammatories and antioxidants, this unique combination of ingredients results in a natural muscle relaxer for the achy muscles or stressed out limbs of anyone wanting a home-spa-day or to replenish and renew a tired, overstretched, or overworked body.
January sees gyms packed with renewed resolutions and determination usually resulting in achy muscles not used to being pushed to their limits. In addition to fitness, the other 11 months of the year finds the average person juggling commitments, managing stress, perhaps recovering from an illness, or just yearning for a respite from the daily grind.
Enter Prāz Naturals skincare with an all-natural solution for muscle recovery with the active ingredient of Arnica Oil as well as Dead Sea Salt. The soak works to revive sore muscles, exfoliate skin, control oil production, and cleanse the skin barrier all while offering a luxurious breather. For centuries salt baths have been known for their therapeutic and healing properties as well as their ability to ease stress and boost overall health.
The key ingredient Arnica Oil has its roots as far back as the early 16th century as a popular German folk remedy. It was used to treat bruising, blunt injuries, inflammation, and skin lesions. Known also as Wolf's Bane or Mountain Tobacco, it is a botanical from the sunflower family found in East Asia, Europe, the northern United States, and Canada. Arnica is full of antimicrobials and anti-inflammatories beneficial in killing bacteria, skin disorders and pain.
In addition to Arnica, the soak uses Dead Sea Salt, a mineral rich in magnesium, potassium, calcium and more than 20 other elements. The therapeutic pure salt was used by the ancient Egyptians, Greeks and Romans to cleanse, repair and renew while hydrating, soothing and repairing skin and body. Prāz Naturals develop all their products using research and scientific theory.
A recent study from the University of Cagliari in Italy found that spa therapy was confirmed as beneficial for chronic back pain and proved to induce changes in proteins involved in functions such as gene expression modulation, differentiation, angiogenesis, tissue repair, acute and chronic inflammatory response.
"My father suffers from back and shoulder pain ever since he had a bad horseback riding accident. Seeing him on so many different pain meds and still complaining of pain, he tried soaking but never found a natural soak that was more than just salt in a bag." Said Sasha Nialla, Founder, Prāz Naturals, "After years of testing, I formulated the Muscle Conditioner Soak to relieve pain, body aches, soothe skin and relax the mind. My father soaks for a minimum of 20 minutes 4 nights a week and spa bathing has been proven to relieve chronic back pain."
Other ingredients include Echinacea Root Powder, an antimicrobial and anti-dandruff remedy used in fighting acne, diminishing the sensation of pain and combating the effects of harsh conditions, as well as Magnesium Flakes a deep-cleansing mineral proven to improve hydration, speed up wound healing, enhance skin barrier, improve circulation and decrease inflammation. The combination demonstrates Prāz Naturals' commitment to developing products that are proven to work while staying true to their ethos of using organic solutions to boost and nourish with natural, high quality botanicals free of toxins.
Shane Kline is an American track cyclist and Olympic hopeful seeking to compete at the highest level and represent the United States at the 2020 Tokyo Olympic Games. His job is to push his body to its limits. "This is one of my favorite go-to's after a hard day," says Kline, "It makes my body feel amazing. Not only does it give that relief but it smells soooo good."
As with all Prāz Naturals skin care products, the new Muscle Conditioner Soak is formulated with 100% USDA certified organic ingredients. It's a novel way to recover after a workout or just a long day. So while the gym crowd might thin out after January, Prāz Naturals' Muscle Conditioner Soak ensures a reprieve for aching muscles and naturally-achieved renewed vigor all year round.
Prāz Naturals offers a skincare routine worth celebrating and only gets better as they continue to explore and discover powerful plant-based ingredients. With a foundation built on appreciation, wellness and a commitment to the environment – Praz ensures responsible business practices and manufactures every product by hand. The ultimate goal is to source and share their products in a way that honors humans, animals, and the planet.