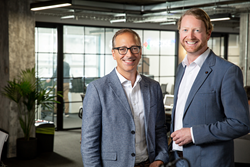 LONDON (PRWEB) July 16, 2019
Healthcare marketers are increasingly discovering the challenges in safely and compliantly targeting relevant audiences across video platforms. Keyword and affinity targeting often is falling short and can result in hugely compromising incidents for healthcare brands that operate in sensitive sectors where target customers require extra levels of brand protection.
Precise TV is already recognised as a leading video advertising platform in sensitive and regulated markets, thanks among other things, to its COPPA compliant solution for brands that wish to safely and compliantly market to families and children. The company, which operates globally, is now drawing attention to its focus on and experience in the healthcare industry, where protecting sensitive patient information is key.
Precise TV uses more than 1 billion non-PII (Personally Identifiable Information) proprietary data points and deploys AI models that analyse YouTube videos to ensure a more engaged end user by eliminating videos pre-bid that are irrelevant or inappropriate. Precise+Health gives healthcare marketers access to audiences that are traditionally difficult to identify without compromising patient data by analysing millions of videos relating to specific health topics and medical conditions.
Nadav Shmuel, co-Founder and CEO of Precise.TV said: "Brand safety and data protection on social media channels shouldn't just be an aspiration; it's a standard we adhere to and feel should be the benchmark for the digital video ecosystem as a whole. Healthcare in particular is a very sensitive area both in terms of the information that must be protected, but also in the way we target individuals. "
Precise TV, already one of the most audited digital video platforms in the world, accredited by COPPA KidSafe, ABC, Jicwebs and IAB Gold Standard, has maintained its quality of brand safety and privacy standards by becoming fully 'HIPAA compliant' after completing a rigorous Third Party audit.
The Health Insurance Portability and Accountability Act HIPAA sets the standard for sensitive patient data protection. Companies that deal with protected health information must have physical, network, and process security measures in place and follow them to ensure HIPAA compliance.
"Guaranteed brand safety and relevance is the Precise TV promise," Shmuel says. "To achieve it we've ensured that fully audited and accredited compliance in each market we operate is built into the culture here. We worry about it so that clients don't have to."
Christian Dankl, co-Founder and Chairman added: "When you're advertising in the healthcare industry you must look beyond audience and cookie based targeting. You therefore have to be more sophisticated when looking at how you identify and serve ads to people with very specific and hard to target conditions, for example, arthritis. It's about predicting who is behind the screen and how to reach the right audience contextually at scale whilst protecting the brands' image and the users' privacy."
About Precise TV
Founded in 2015, Precise TV is a global fast-growing social video advertising company with offices in London, Sydney and New York, accredited by FTC COPPA KidSafe, ABC, Jicwebs, IAB Gold Standard. Precise TV's platform analyses millions of YouTube and Facebook videos relating to specific demographics, interests and topics. It's clients include Breville, Colgate, Chanel, EA, Moose Toys, Adobe and Tommy Hilfiger.
http://www.precise.tv