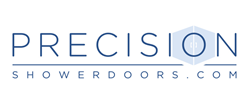 Precision Shower Doors Introduce Their New Lite Series, an Affordable ShowerDoor with the Same Precision Quality
Eatontown, NJ (PRWEB) December 07, 2014
Precision Shower Doors are universally recognized as the finest glass shower enclosures available. Due to market demand, Precision is offering their Lite Series, made with the same extraordinary quality and craftsmanship. The Precision Lite Series is an affordable option for those who want a Precision shower door, but were more cost conscious or had a restrictive remodel budget.
"The Precision Lite Series makes available a higher quality glass enclosure for those on a more limited budget, allowing every homeowner to enjoy the quality and beauty of a Precision Shower Door. The quality of product, delivery, and installation live up to the standards of our Precision Process, so there is no longer any reason to compromise quality for price. When compared to like products in the market, the prevalent stability concerns of thinner glass are addressed with the Lite Series' patented hinges and the enclosure is designed by our top engineers." – Tom Basile, Owner, Precision Shower Doors
The Precision Lite Series is still made with Precision's Clarvista anti-stain protection with Starphire Ultra-Clear Glass. It also includes their 110lb. capacity patented non slam hinges, available in polished chrome or brushed nickel finishes. Precision's truly frameless shower door design adds beauty and value to every home. The most significant difference from their award winning Touch Collection is the thickness of the glass; in the Lite Series the glass is 3/8" thick while the Precision Touch Collection is a ½" thick. For smaller openings (less than 60"), these innovative non slam hinges allow us to engineer an enclosure with thinner glass, providing a door that does not reverberate as it gently closes. What's the benefit? This provides a level of stability while allowing our team to design a high quality enclosure at a lower cost. The Lite Series should not be considered a substitute for the Touch Collection, but complements the line well to accommodate a different price point.
Precision Clarvista is a permanent anti-stain protection applied during the manufacturing process. It renders the glass non-porous, preventing staining from hard water and soap scum. Precision Starphire Ultra-Clear Glass, also a standard of the Lite Series, is truly clear, not green like standard glass, allowing the 3/8 inch glass to be stunningly clear even against a pure white backdrop of tile or marble. Combined, these technologies give Precision's Frameless Shower Doors the most sparkling and stunning visual appeal available anywhere on the market today.
"It was almost seven years ago that I had Precision install a shower door in my home. Now that we are downsizing, we are happy to find that we can get the Precision quality at a lower cost. I am amazed at how affordable the door is, but that I am still getting the great Precision quality. Thanks to Tom and the team." – Peter A., New Providence, NJ
What's The Precision Difference? They are the factory, not a reseller. Since 1984 they have continuously reengineered their products to include only the best technologies available. This precise design is a combination of glass thickness, optical clarity, anti-stain protection, and hardware quality, each absolutely imperative to produce a long lasting product we can confidently guarantee. Executing every design is a seasoned staff of craftsmen and professional installers with over 30 years of experience.
# # #
"If you would like more information about shower doors in NJ, please contact Tom Basile at 732-389-8175 or email at info(at)precisionshowerdoors(dot)com."