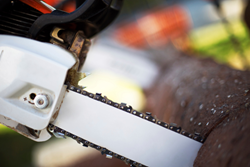 There are times that trees, especially those that are sick or dying, present a danger to your home, your property, and even your family.
Everett, WA (PRWEB) November 15, 2014
Precision Tree Services, a family owned tree servicing company of the Seattle area, knows that the upcoming winter weather frequently means downed trees, fallen branches, and a lot of property damage.
All this damage, and even personal injury, can add up to quite a significant amount of money. Preparation for winter weather, according to the article released from Precision Tree Services, is key in keeping your home and family safe from hazards.
To learn more about Precision Tree Services and their tree care services, visit their website: http://precisiontreeservicewa.com/
When determining if a property has hazardous trees on it, one thing that Precision Tree Services recommends owners look for is the health of the trees. "Trees that have cracks in them, dead branches, or show signs of sickness of infestation of pests may need to be trimmed, or even removed," the article states.
For homeowners that aren't skilled in arboreal understanding, Precision Tree Services says, "Our certified arborists have been trained to accurately see which branches or trees present a hazard to your property. We love trees, and it is always our focus to keep trees healthy and naturally beautiful. But we are also realistic—we know that sometimes a tree presents a danger to your home, your property, and even your family."
With the upcoming windy weather that the Pacific Northwest endures every winter season, homeowners and property owners should consider having a tree care expert take a look at any trees that appear to be sick, dying, cracked, or in too close proximity to a structure.
About Precision Tree Services:
Precision Tree Services is a family-run business that expands throughout Whatcom and the Snohomish County area. They provide a full range of tree services, including tree removal, tree pruning, shrub and bush pruning, hedge trimming, stump grinding, crown reduction, crown raising, tree cabling, and more. All of our services are conducted by fully-trained tree experts or ISA certified arborists. Contact our office to schedule a tree service.
14715 Smokey Point Blvd
Marysville, Washington 98271
Phone: (888) 277-2334
Email: precisiontree@hotmail.com