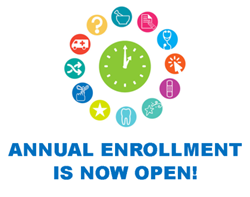 PHIS has more than seven years of ACA Marketplace experience. By partnering with the InsureOnline.com team, an independent insurance agency in business since 1980, allows PHIS to reach more consumers
BEDFORD PARK, Ill. (PRWEB) November 09, 2021
"To reach more Americans, Preferred Health Insurance Solutions (PHIS) is partnering with InsureOnline.com for the 2022 ACA Marketplace Open Enrollment Period. With the ever-changing ACA Marketplace, working with an experienced health insurance professional is essential," began Robert Dial, vice president, Preferred Health Insurance Solutions.
"PHIS has more than seven years of ACA Marketplace experience. By partnering with the InsureOnline.com team, an independent insurance agency in business since 1980, allows PHIS to reach more consumers. As a result, the highly trained insurance professionals have the knowledge and experience to guide customers and ensure they take advantage of available subsidies which make affording an ACA Marketplace plan obtainable. PHIS has an established call center with a team of licensed agents who are ready to assist people who want to enroll in a 2022 ACA Marketplace health plan and is staffed 8AM – 5PM Monday-Friday. With over seven years of Marketplace experience, PHIS is a valuable resource available to assist all eligible consumers" concluded Dial.
InsureOnline.com created a large network of independent insurance offices. They are a full service agency and have gone online to help serve their clients. The benefit of working with an independent agent, such as InsureOnline.com and the licensed health insurance professionals at PHIS, is they are trained to walk a client through the entire process of selecting a healthcare plan and enrolling for coverage. "It is important that consumers continue to work with a licensed insurance professional to help ensure they are properly covered in a plan that meets their financial and medical needs, and to help ensure they are obtain the appropriate premium subsidies," remarked, Lisa Cordero, COO, InsureOnline.com.
Under the current President Biden administration, the American Rescue Plan was enacted, which improved health insurance coverage access by increasing eligibility for financial assistance to help pay for coverage. The intended goal was to expand the number of Americans that access health insurance coverage through the ACA Marketplace. In addition, the Plan lowered income level thresholds which made affording a marketplace health plan more obtainable for many Americans.
"In addition to the cost for monthly health insurance premiums, an individual also needs to look at other out of pocket expenses such as deductibles, co-insurance limits and prescription drug coverage," Dial added.
The 2022 Open Enrollment Period (OEP) runs from November 1, 2021 - January 15, 2022. Individuals who do not enroll by January 15th cannot get a marketplace health insurance plan unless they have a qualifying event under the Special Enrollment Period (SEP). If a consumer wants coverage to start on January 1, 2022, they must enroll by December 15, 2022. In order to help individuals, begin this process, Dial outlines some critical steps and important OEP deadlines.
Tip 1: Begin by reviewing your current 2021 health insurance plan. Important information to think through includes:
a. Does my current health insurance plan still meet my individual or family needs?
b. Since selecting my 2021 health insurance plan, have there been any new health challenges my family or I now face?
c. Have there been any financial changes?
d. Are the doctors my family or I receive care from still within the network or covered on my 2021 health insurance plan?
Tip 2: Work with a certified insurance agent who can help you select a policy for the new calendar year. Dial added, "After this evaluation step is completed, seek out the direction of a licensed health insurance professional. PHIS's certified insurance agents are able to walk a client through the entire process of selecting a healthcare plan and enrolling them for coverage. PHIS will be able to respond to any questions you may have regarding your 2022 health insurance policy".
Tip 3: Be aware of important deadlines and dates outlined by the federal government. These dates include:
a. Monday, November 1, 2021: marks the first day you can enroll, re-enroll, or change a 2022 insurance plan through the ACA Health Insurance Marketplace.
b. Saturday, January 15th: OEP closes.
c. January 1, 2022: The date when 2022 health insurance plan coverage begins.
Tip 4: Gather all necessary documents that are required in order to complete the ACA Marketplace health insurance enrollment process. The following information will be needed for each member named in the policy:
a. Prior to starting the application, determine who in your household needs to apply or re-enroll for coverage.
b. Information about everyone applying for coverage such as home address, Social Security Numbers, birthdates.
c. For re-enrollees, policy numbers and plan IDs, for any current health plans covering members of the household.
d. Document information for legal immigrants.
e. Information about how taxes are filed. To reference, having past tax documents available will help ensure financial information is entered correctly.
f. Employer and income information for every member of your household that will be included on the policy. Pay stubs or W2 forms will need to be provided.
Dial explained, "Purchasing health insurance through the Marketplace can be a confusing process. There are several factors, government rules, and provisions to consider before purchasing health insurance. The OEP provides consumers the ability to shop for new plans and enroll for coverage. This is the only time consumers can purchase a qualified, guaranteed issue, Major Medical Health Plan, without having a qualifying event."
The certified insurance agents at PHIS and InsureOnline.com are prepared to assist consumers with all their enrollment needs. Based in Bedford Park, IL, the staff of multilingual insurance agents are licensed and certified in a variety of insurance lines. They are trained to walk a client through the entire process of selecting a healthcare plan and enrolling them for their coverage, as well as responding to any questions they may have regarding their new health insurance policy. The PHIS Call Center will be available to assist consumers enrolling for their 2022 health plan. Consumers can call the PHIS Call Center at 800-342-0631 or access the company's website at https://www.PHISonline.com.
About Preferred Health Insurance Solutions
Headquartered in Bedford Park, Illinois, Preferred Health Insurance Solutions (PHIS) is a national enrollment firm specializing in the ACA Health Insurance Marketplace as well as a variety of other health insurance products including Dental, Critical Illness; Short Term Major Medical; Disability and others. PHIS provides enrollment services throughout the country, through national and regional insurance carriers. Consumers can call the PHIS Call Center at 800-342-0631 or access the company's website at https://www.PHISonline.com.
About InsureOnline.com 
InsureOnline.com is a digital insurance agency that provides affordable insurance to consumers who want to shop and purchase insurance online while still having the option to work with an agent if they wish. The agency offers auto, home, life, health, and commercial as well as other specialty lines of insurance. Based in Bedford Park, IL, InsureOnline.com has a multilingual staff licensed and certified in a variety of insurance lines. We partner with many highly rated insurance companies to help provide the best insurance solutions to meet your individual needs and your budget. Buy insurance online in less than 10 minutes or talk to a certified licensed agent! It's your choice. http://www.InsureOnline.com