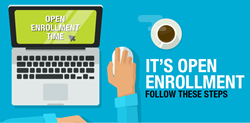 Overall, this year OEP premium increases are in the single digits and decreases are not uncommon
BEDFORD PARK, Ill. (PRWEB) November 25, 2020
Preferred Health Insurance Solutions team of licensed insurance professionals utilize marketplace knowledge to help individuals find affordable marketplace enrollment plan solutions.
"The 2021 Open Enrollment Period (OEP) is Preferred Health Insurance Solution's (PHIS), formally known as ACA Marketplace Enrollment Solutions (ACAEnroll.com), (7th) seventh OEP. PHIS, licensed insurance professionals can utilize marketplace experience to help individuals find affordable health coverage options to meet their needs and budget," remarked Robert Dial, Vice President, PHIS. "Overall, this year OEP premium increases are in the single digits and decreases are not uncommon," Dial added. (1)
One of the advantages of working with a licensed health insurance professional is often times they are able to utilize their experience, to help the insured secure a marketplace plan that is in line with their budget and insurance needs. In addition to the cost for monthly health insurance premiums, an individual also needs to look at other out-of- pocket expenses such as deductibles, co-insurance limits and prescription drug coverage.
The 2021 Open Enrollment Period (OEP) began on Sunday, November 1st and goes to Tuesday, December 15, 2020. Individuals who do not enroll by December 15th cannot get a marketplace health insurance plan, until the next OEP, unless they have a qualifying event under the Special Enrollment Period. To help individuals begin this process, Dial outlines some critical steps to finding the most cost-effective plan and important OEP deadline reminders.
Tip 1: Work with a certified insurance broker who can help you select a policy for the new calendar year. Dial added, "After evaluating the individual's or family's overall needs, a licensed health insurance professional can shop the Marketplace in order to review coverage options. PHIS's certified insurance brokers are able to quickly walk a client through the entire process of selecting a healthcare plan and enrolling them for coverage. Additionally, PHIS will be able to respond to any questions the insured may have regarding their 2021 health insurance plan."
Tip 2: Gather all information needed to calculate any subsidies the insured my qualify for. Prior to starting the application process Dial recommends the individual gathers necessary tax documents. Having past tax documents available will help ensure financial information is entered correctly. Employer and income information for every member of your household that will be included on the policy. Pay stubs or W2 forms will be needed as well. This information is needed to calculate any subsidies the insured may qualify for, which will help lower the cost of policy premiums.
Tip 3: Be aware of important deadlines and dates outlined by the federal government. These dates include:
a. Tuesday, December 15th: OEP closes.
b. Friday, January 1st, 2021: The date when 2021 health insurance plan coverage begins.
"Purchasing health insurance through the Marketplace can be a confusing process. That is why working with an agency that has experienced licensed insurance professionals is so important. There are several factors, government rules, and provisions to consider before purchasing health insurance. The OEP provides consumers the ability to shop for new plans and enroll for coverage. This is the only time consumers can purchase a qualified, guaranteed issue, Major Medical Health Plan, without a qualifying event," Dial concluded.
Source (1) https://www.cms.gov/blog/decreasing-premiums-increasing-choice-and-better-consumer-experience-healthcaregov
About Us: Headquartered in Bedford Park, Illinois, Preferred Health Insurance Solutions (PHIS) is a national enrollment firm specializing in the Health Insurance Marketplace as well as a variety of other health insurance products including: Dental, Critical Illness; Short Term Major Medical; and others. PHIS, formerly known as ACA Marketplace Enrollment Solutions (ACAEnroll.com) provides enrollment services throughout the country, through national and regional health insurance carriers on or off the marketplace. Consumers can call the PHIS Call Center at 800-342-0631 or access the company's website at https://www.PHISonline.com.