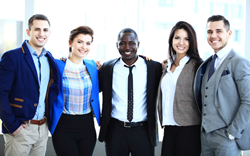 Since most 26 year old individuals are in good health, it is important they carefully evaluate all of their health insurance options. Being an educated consumer is the best way to ensure you have an insurance plan that aligns your individual coverage needs and budget
BEDFORD PARK, Ill. (PRWEB) December 27, 2018
Bob Dial, Chief Compliance Officer, Preferred Health Insurance Solutions (PHIS) began,"Since most 26 year old individuals selecting a health insurance plan for the first time are in good health, it is important they carefully evaluate all of their health insurance options. A licensed insurance professional has the knowledge necessary to explain the attractive features as well as the drawbacks for each option. Being an educated consumer is the best way to ensure you have an insurance plan that aligns your individual coverage needs and budget."
Know The Rules
The Affordable Care Act (ACA) allows young adults to remain on a parent's policy until age 26. The timeline when a dependent will be removed from their parent's health insurance policy is determined on whether coverage is through the health care Marketplace or an employer.
In most states, if coverage is through the Marketplace, they will have to the end of the year they turn 26 to sign up for their own health insurance plan. However, if coverage is through their parents' job-based health insurance plan coverage will end of the month when they turn 26.
Under the ACA, aging out of a parent's plan is considered to be a qualifying life event that allows the individual to purchase a major medical Marketplace plan through a Special Enrollment Period (SEP). If the individual does not purchase a Marketplace plan during the 60 day SEP, they can't enroll until the next yearly Open Enrollment Period (OEP).
Dial explained, "The good news is that young healthy adults have several health insurance options to choose from. Since this is their first time selecting a health insurance plan, working with a licensed insurance agent who can explain each option, is so important." Dial outlines several health insurance options that are available to individuals approaching age 26 who will no longer be covered by a parent's health insurance plan.
Evaluate Your Health Insurance Options
Option 1: COBRA Plan
Individuals that are no longer eligible to stay on their parent health plan qualify under COBRA to remain on the parent's Group Health Insurance Plan.
Positives: Guaranteed issue and covers pre-existing conditions.
Negatives: Cost is high and they will lose that COBRA coverage after 18 months.
Option 2: Marketplace Plan
Marketplace plans are available to individuals, under the SEP, as individuals who are turning 26 and can't remain on parent's plan, is considered a qualifying event that allows them to enroll for coverage outside the OEP.
Positives: No underwriting, covers pre-existing conditions and all of the 10 Essential Health Benefits outlined in the ACA.
Negative: High cost, if you are not subsidy eligible, and there are high deductibles and other out-of-pocket expenses, associated with Marketplace plans.
Option 3: Short Term Medical Plan (STMP)
STMP are limited duration plans, and do not offer all of the essential health benefits found with Major Medical Plans and may not offer coverage for as long as an individual may need it.
Positives: Less costly option for healthy individuals, with typically lower deductibles. Also, when packaged with ancillary health products, such as Dental, Vision, Hearing, and Telemedicine products, STMP provides a cost effective, well-rounded alternative to costly Marketplace and COBRA plans. You do not have to wait for OEP, individuals and families can apply for this coverage year round.
Negatives: Not guaranteed issued, so individuals with chronic illness may not qualify. STMP are not a great option for those looking to start a family, as it does not cover maternity. Additionally, not all of the 10 essential health benefits are available on a STMP. Also, depending on your individual state's regulations, these plans may not be offered at all, and if they are, they have limited max terms, such as three months, six months or 364 days.
"The reality is no one ever plans on getting sick or hurt. Sometimes unfortunate things happen. If a person, even a healthy young adult, does not have adequate health insurance it can leave them vulnerable to financial disaster. For example, the average three days hospital can cost upwards of $30,000. That is a lot of out of pocket money to be responsible for," concluded Dial.
Preferred Health Insurance Solutions:
Headquartered in Bedford Park, Illinois, Preferred Health Insurance Solutions (PHIS) is a national enrollment firm specializing in the Health Insurance Marketplace as well as a variety of other ancillary health insurance products, including Dental Plus Vision and Hearing, Critical Illness, Short Term Medical, Disability Income, and others. PHIS, formerly known as ACA Marketplace Enrollment Solutions (ACAEnroll.com) provides enrollments services throughout the country, through national and regional insurance carriers. The PHIS Call Center is available to assist consumers enrolling for their 2019 health plan. Consumers can call the PHIS Call Center at 800-342-0631 or access the company's website at http://www.PHISonline.com.