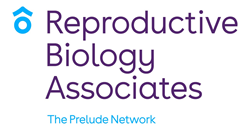 In addition to helping women and couples at our center, I am eager to advance the industry overall, along with my colleagues in Prelude Fertility's nationwide network of top-tier fertility centers.
NEW YORK (PRWEB) September 05, 2018
Prelude Fertility (Prelude) and Reproductive Biology Associates (RBA) announced today that Dr. Jessica R. Rubin, MSCI has joined RBA's team of award-winning reproductive endocrinologists. A Georgia native, Dr. Rubin returns to Atlanta for this position, after recently completing a fellowship at Baylor College of Medicine under the direction of distinguished professor, and Director of Reproductive Endocrinology and Infertility, Dr. William Gibbons.
"It is an honor to join the renowned team at Reproductive Biology Associates and know that my work with patients will help build on their impressive clinical outcomes," said Dr. Rubin. "In addition to helping women and couples at our center, I am eager to advance the industry overall, along with my colleagues in Prelude Fertility's nationwide network of top-tier fertility centers."
Dr. Rubin received two BS degrees from Vassar College: one in science, technology, and society, and one in Hispanic studies. She earned her medical degree from the Medical College of Georgia, followed by a four-year residency at Emory University resulting in board certification in obstetrics and gynecology.
During this residency, Dr. Rubin trained in ovulation induction, in vitro fertilization (IVF), fibroid management, endometriosis treatment, and endoscopic surgeries (laparoscopy and hysteroscopy). She performed high-quality translational research investigating the role of IVF protocols on embryo growth and reproductive success. She also earned her Master of Science in Clinical Investigation (MSCI).
Through her years of training, Dr. Rubin developed a passion for assisting couples dealing with pregnancy struggles, which reinforced her drive to help women achieve optimal gynecological and reproductive health. Dr. Rubin is also active in the local Jewish community, and looks forward to serving the needs of women in the greater Atlanta area.
Dr. Rubin's primary clinical interests include fertility preservation, IVF, polycystic ovarian syndrome, third-party reproduction, and diminished ovarian reserve. Dr. Rubin also focuses on fertility preservation for women before and after cancer therapy (oncofertility).
Founded in 1983 and based in Atlanta, RBA is the oldest continuously operating full-service private fertility treatment center in the United States and is led by reproductive endocrinologists Daniel B. Shapiro, MD; Andrew A. Toledo, MD; and Zsolt Peter Nagy, PhD, who specializes in embryology. Since its establishment, the center's mission has focused on the development, improvement, and application of clinical and applied sciences to improve fertility care, with its RBA team being responsible for several notable firsts in reproductive medicine.
"Dr. Rubin is a terrific addition to our team at RBA, and her work will complement our existing efforts with patients through her own expertise and extensive training," said RBA Medical Director Dr. Daniel Shapiro. "She brings a fresh perspective to our team, having recently earned her board certification, and her impressive training and research signals a bright future for the many couples we know she will assist in welcoming a healthy baby to their families."
In 2016, RBA joined forces with Lee Equity Partners, serial entrepreneur Martín Varsavsky, and MyEggBank North America to establish Prelude, a comprehensive fertility company that is now the fastest growing network of fertility centers in the United States (Prelude Network). Prelude helps patients achieve their best possible pregnancy outcomes through access to top-tier centers, including RBA, and more than 30 internationally recognized reproductive endocrinologists, placing emphasis on the best clinical protocols and scientific advancements and sharing these best practices across its network.
Dr. Rubin received numerous awards for her scholastic achievements, research endeavors, and dedication to teaching. During her residency, she earned the Golden Apple Teaching Award each year of her training. Throughout her residency and fellowship, she published papers in peer-reviewed medical journals and presented both oral and poster presentations at several national meetings. Her research during that time focused on vitamin supplementation during fertility treatment, the impact of embryo culture environment on reproductive success, and the genetic testing of embryos. In addition, Dr. Rubin coauthored book chapters on fertility preservation techniques for cancer patients.
Dr. Rubin is an active member of several medical organizations, including the American Society of Reproductive Medicine, the American College of Obstetricians and Gynecologists, and the Georgia Obstetrics and Gynecology Society. She resides in Atlanta with her significant other, colorectal surgeon, Dr. Evan Feldman.
For more information about Prelude, visit http://www.preludefertility.com.
Facebook: http://www.facebook.com/preludefertility
Twitter: @Prelude
Instagram: https://www.instagram.com/prelude
About Prelude Fertility
Prelude is a comprehensive fertility company focused on providing people with the best options for meeting their family-building goals. Using a proactive approach to fertility care, Prelude works to improve people's chances of having healthy babies when they are ready. Founded in 2016 by serial entrepreneur Martín Varsavsky, Lee Equity Partners, Reproductive Biology Associates, and MyEggBank, the company was established to give men and women more reproductive choices and greater control over their biological clocks. By coupling earlier decision-making with the latest reproductive science and technology, Prelude can increase the probability of having a healthy baby and decrease the chances of requiring infertility therapy later in life. http://www.PreludeFertility.com
MEDIA CONTACT:
Steve Schonberg
Krupp Kommunications
SSchonberg(at)kruppnyc.com
212-886-6710