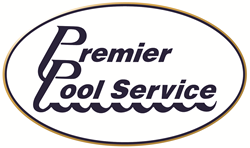 "our company culture has contributed significantly to our success because we are a supportive, family-oriented unit that shares knowledge and celebrates each other's growth."-Founder, Paul Porter
ROSEVILLE, Calif. (PRWEB) May 17, 2021
Premier Pool Service welcomes two new swimming pool service locations in Montana and Georgia.
Aaron Gurley, President of Premier Franchise Management has chosen Nate Lose as the Premier franchise owner in Billings, and Jason and Elizabeth Giddens as the new owners of Premier Pool Service in Savannah.
Premier Pool Service offers swimming pool owners pool cleaning services, pool repairs, and pool equipment upgrades. Premier Pool Service is a sister company to Premier Pools & Spas, the largest swimming pool builder in the United States.
Founder Paul Porter stated, "our company culture has contributed significantly to our success because we are a supportive, family-oriented unit that shares knowledge and celebrates each other's growth."
Premier began offering franchise opportunities in 2014, to individuals with an entrepreneurial spirit and heart for offering great customer service. Premier franchisees experience outstanding support and benefits, including the substantial buying power of an industry leader.
Savannah, GA | Owners: Jason and Elizabeth Giddens
Jason and Elizabeth have been married for 9 years and reside in Savannah. Jason is a Senior Buyer for SNF Holding Company. He is a graduate of Georgia Southern University and holds a bachelor's degree in business administration.
Elizabeth is a sales and marketing representative for BELFOR Property Restoration, the largest disaster recovery and property restoration company in the United States. She is also an ambassador for the Pooler Chamber of Commerce, a committee member for the Tourism Leadership Council, and is on the board for the National School Plant Managers Association.
They are excited to join Premier, stating that they love the family-oriented nature of the business.
The Giddens have two daughters, Claire 12, and Caroline 6. When asked what they are most looking forward to about owning a pool service business, Jason remarked "working hard for something that we might one day be able to leave to our kids."
Billings, MT | Owner: Nathan Lose
Nathan is not new to the Premier family. He is also the owner of Premier Pools & Spas in Billings, which has been in building swimming pools for approximately one year.
Prior to his association with Premier, Nathan worked in the pool industry for four years. His previous experience includes 20 years in the procurement industry. He was born and raised in Billings and is pleased to offer both pool building and service in his hometown.
When asked what his favorite part of the pool industry is, Nathan stated, "the excitement the kids get on their faces when their pool has been rejuvenated." He looks forward to offering pool service to his existing customers and continuing to build relationships in his community.
About Premier Pools & Spas
Founded in 1988, Premier Pools & Spas (PPAS) has a distinguished reputation for achieving high-quality results within the customer's budget.
PPAS has won numerous local and national awards including multiple PHTA International Awards of Excellence for Design, National Pool Builder of the Year, and US #1 Ranked National Pool Builder by Pool & Spa News.
Owner and CEO Paul Porter and his son, Brian Porter, hosted season 7 of the popular DIY television show, Pool Kings, where they built 10 spectacular pools.
PPAS designs and builds dream swimming pools, spas, and outdoor entertainment areas for homeowners across 32 states.