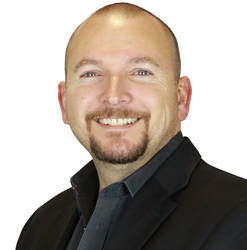 OAK RIDGE, N.C. (PRWEB) June 26, 2019
Powerhouse independent real estate brokerage PREMIERE Realty announced this week its upcoming affiliation with Keller Williams. As of June 30, 2019, the brokerage company, headquartered in Greensboro NC, will become the 'PREMIERE Group of Keller Williams'. This will make PREMIERE one of the fastest growing firms in the Carolinas, with branches in Greensboro, Charlotte and Raleigh, plus a growing market share throughout South Carolina.
The brainchild of Pittsburgh native David Keener, PREMIERE's success and rapid growth is based in the tech savvy that Keener brings to the real estate space. The former tech guru and successful entrepreneur launched PREMIERE in 2016, joining his passion for technology with his experience as an investor in residential and commercial real estate.
"PREMIERE Realty has been created and developed from the ground up as the most agent-centric firm in the industry," according to Keener, "by equipping each agent with the very best technology, people, processes and compensation plans to not only become successful agents, but also business owners. Taking a proactive step to partner with Keller Williams will allow us to leverage the programs and technology they are rolling out and accelerate growth even further while also maintaining our independence and agent incentives."
"Our goal has always been to go national with our brokerage model. This partnership with Keller Williams will help us to do that faster and more economically," said Keener.
Keener cites the growth of KW's commitment to technology and new 'team caps' as a couple of advantages in affiliating with them. In order to combat the purposeful disruption caused by tech players like Zillow, Redfin, and Opendoor, PREMIERE seeks to amplify its own million-dollar setup by joining with KW's ongoing proprietary developments as well as the forthcoming iBuyer services.
"Make no mistake. There is a battle underway to disrupt the real estate brokerage model," said Keener. "Gary Keller is a General on the agent side of that battle. Who better to ally with during this time of extreme disruption in the industry?"
With ongoing and completed production of almost $60 million in volume, PREMIERE has already proven itself a major player on the Carolina real estate scene. Now, the partnership with Keller Williams will allow them to accelerate their growth and a planned expansion throughout South Carolina and other states.
Robin Henricks, Operating Principal for Keller Williams Greensboro North market center adds, "PREMIERE Realty has done amazing things in such a short time. The volume, number of agents and reputation they have built is incredible. We are proud that we were able to come to terms and excited that he chose to align his next phase of growth with our company."
Keller Williams is the world's largest real estate franchise by agent count, has more than 980 offices and 190,000 associates. They are also No. 1 in units and sales volume in the United States. Already known as the leader in training for real estate professionals, (#1 training company amongst all industries and recently inducted into the Hall of Fame) over $1 billion has been committed to evolving into the No. 1 real estate technology platform.
"We are thrilled that PREMIERE has chosen to make our market center their headquarters and command center as they continue to accomplish their growth plans," said Victoria Headen, Team Leader for Keller Williams Realty Greensboro North. "It is exciting to partner with another firm that realizes the significance of what is going on right now in the industry. Combining forces is sure to improve business for the agents and brokerages for years to come."
Keener already has agents from other parts of the country looking to affiliate with PREMIERE Realty. This new relationship will allow him to bring those national expansion plans online using existing market centers as the catalyst. "PREMIERE will be a national player," says Keener. "We are just getting started."
PREMIERE Realty is an independent brokerage company headquartered in Greensboro NC and currently operating in Charlotte, Raleigh and surrounding major metro areas throughout North Carolina. PREMIERE is currently expanding into Wilmington, Myrtle Beach and Charleston with plans to expand nationally in 2020.
PRESS CONTACT
Name: David Keener
Phone: 833.PHG.LIVE
Email: info(at)phgrealtors.com
Website: https://www.phgrealtors.com/