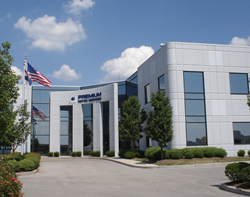 Having worked with Melissa for years, I am confident that she will support our current customers in the best way possible.
Saint Louis, MO (PRWEB) August 12, 2014
Premium Retail Services (Premium), a St. Louis-based provider of retail assisted sales, associate training, merchandising and field marketing welcomes one new member to our business development team, Melissa L. Dunson (Dunson), as Sr. Director, Business Development.
Dunson will utilize over three decades of professional retail experience to jump start her new career with Premium's TOTAL division which consists of the entire retail package: dedicated teams focused on assisted sales, retail associate training, and merchandising.
Throughout her career, Dunson has spent the majority of her time in customer-facing roles. Most recently, Dunson enjoyed a seven-year long stretch at Hewlett Packard (HP) in Associate Engagement and Storefront Program Management and Account Management. Prior to HP, Dunson worked for Eastman Kodak Company for nearly 30 years, in roles including Director National Accounts, Strategic Account Manager, Customer Relations, and Marketing Manager. Dunson was the recipient of the President's Award three (3) years in a row as well as multiple Vendor of the Year Awards.
Dunson developed a professional relationship with Premium as part of the company's ongoing partnership with HP, and is happy to now be part of the Premium team. "I am excited to be a part of Premium's enthusiastic, dedicated team. I know firsthand how client-focused everyone is and I am honored to be a part of their growth."
Brian Travers, CEO of Premium Retail Services, knows Dunson will do great work at Premium. "Having worked with Melissa for years, I am confident that she will support our current customers in the best way possible. And her tenacity and customer service skills will be crucial in ensuring we continue to win new business."
Originally from Milford, Michigan, Dunson and her husband of 30 years, Scott, live in Durham, NC with their two children – Amanda and Jacob – and two grandchildren. Dunson enjoys golfing in her spare time.
About Premium Retail Services
Founded in 1985, Premium Retail Services provides assisted sales, training, merchandising, field marketing and more for retailers and manufacturers across all trade channels.
Headquartered in Chesterfield, Missouri - a suburb of St. Louis - Premium is comprised of thousands of employees covering all 50 states, Canada, the Virgin Islands and Mexico.
Family owned and operated, Premium is committed to a tradition of integrity, family values and doing what's right for our clients and team members.
Known for our customized, consultative approach, Premium works hard to complement an experienced workforce with innovative answers to retail challenges. So whether you want to correct a simple out-of-stock situation or you need deep insights and analysis to help sharpen your retail approach, Premium has the expertise to help you achieve your goals.
Premium Retail Services. Results are in store.®
For more information, please visit http://www.premiumretail.com or contact Brian Cameron, Vice President of Marketing & Communications at bcameron(at)premiumretail(dot)com or 636.534.2571.