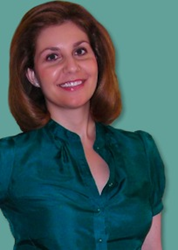 Cincinnati, Ohio (PRWEB) October 23, 2014
Christmas, and the holiday season in general, is supposed to be about peace, love, and goodwill. Peace on earth. Love for your family and friends. Goodwill towards man. Unfortunately, it's easy to get caught up in the stressful, costly side of the holidays and forget about the other stuff. This year, Freebie Finding Mom is helping families celebrate Christmas, forget the stress, and save money with a sleigh full of articles.
Freebie Finding Mom steps up to prevent holiday stress by helping check off items on everyone's to-do list. She starts with holiday decor. Why go out and spend big bucks and fight crazy crowds in order to get the house holiday worthy when one could utilize easy and cheap DIY crafts? Get the whole family onboard with the decorating to score some extra family bonding time. For inspiration, check out these 25 preschool Christmas crafts.
When it comes time to tell Santa what's on the little one's list, don't spend hours crafting the perfect letter. Instead, save time and use Freebie Finding Mom's letter to Santa templates. In no time, another item will be checked off that long to-do list!
During the holidays, many individuals feel the urge to run out and buy gifts. They think that all the advertised "great deals" make spending money a must. However, often, the best gifts come straight from the heart. This is especially true when the gift is for a family member. This year, give loved ones a gift they can treasure for years to come like a family photo. It doesn't have to be just a family photo - there are plenty of creative things that can be done to dress this gift up. Start by checking out Freebie Finding Mom's 25 Christmas photo family ideas article.
Last but not least, don't forget to have some fun! Don't let the stress, cost, and long to-do list associated with the holidays overshadow everything else. Make time to spend with loved ones. Coming up with fun activities and penciling them in on the to-do list may help. For example, one fun holiday activity (which can easily become a tradition) is Elf on the Shelf. Learn more about Elf on the Shelf and creative placement ideas in Freebie Finding Mom's 25 Easy Elf on the Shelf Ideas.
Happy holidays and a frugal New Year!
Freebiefindingmom.com has been helping people save money and make savvy financial decisions since 2010. Kelli Bhattacharjee, the proprietor of the site, is a former investment professional with nearly ten years of experience. She has a passion for empowering others to better manage their money. She also contributes to parade.com.