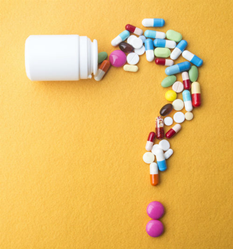 DO AMERICANS REALLY KNOW WHAT'S IN THEIR MEDICINE CABINETS?
DEERFIELD BEACH, Fla. (PRWEB) May 13, 2019
ONLINE PRESS CONFERENCE DETAILS
SPEAKERS:
Dinesh Thakur is a public health and policy subject matter expert, activist and historic pharmaceutical whistleblower who took on goliath manufacturer Ranbaxy in India – and won. Now, according to NPR, his very personal journey represents the bulk of an explosive new book USA Today says is not to be missed entitled, "Bottle of Lies," written by award-winning journalist Katherine Eban that will have every American thinking twice before purchasing generic prescription and over-the-counter medications.
Erin R. Fox is Director of Drug Information and Program Director for the PGY2 Drug Information Residency at University of Utah Health Care (UUHC). She is recognized as an expert in drug shortages and has received the ISMP Cheers Award and ASHP Award of Excellence in recognition for her work on drug shortages. Her work focuses on the role product quality plays in drug shortages which are a key contributor to drug pricing.
WHY NOW:
The explosive new book, Bottle of Lies: The Inside Story of the Generic Drug Boom, written by award-winning journalist Katherine Eban, is set to be released this week. The book features Dinesh Thakur's very personal story and work that he does to protect our drug supply. Ultimately, Thakur's goal is to share what went wrong – and provide implementable solutions when it comes to the safety and efficacy of affordable medicines in America and internationally.
WHERE'S THE FDA?
The bottom-line is that the U.S. FDA has done a good job of inspiring trust over the decades and today consumers seldom question the quality of the nation's drug supply. But six years after Thakur's story first broke nothing has changed and it is putting the public health at risk across the globe.
WHEN:
The online press conference will be held on May 14, 2019 at 1:00 p.m. EDT
**Please reach out to the media contacts that follow for the press conference call-in details.**
MEDIA CONTACTS:
Michele Anapol at michele(at)redbanyan(dot)com or (703) 862-3033
Kelcey Kintner at kelcey(at)redbanyan(dot)com or (646) 391-8001