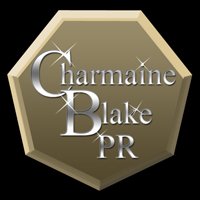 BEVERLY HILLS, Calif. (PRWEB) April 23, 2021
SEVERAL PAST & PRESENT OSCAR NOMINEES ATTENDING THE CHARMAINE BLAKE RED CARPET OSCAR VIEWING DINNER
The Charmaine Blake Red Carpet Oscar Viewing Dinner will take place on Oscar Night, Sunday, April 25, 2021. The event is an elegant black-tie affair that is surely not to be missed and will be attended by several Hollywood luminaries who have graced the silver screen and enhanced the artistic excellence of film history with their presence.
Charmaine Blake, a powerhouse publicist with her pulse on the Hollywood zeitgeist, has produced several A-List events in Hollywood, including The Multicultural Prism Awards, The Ultra Gold Celebrity Suite and many others, and she has worked with such celebrities as Tracy Morgan, Jodie Sweetin, Kat Graham and many others.
"We are positively thrilled to have this event at a beautiful ballroom in Hollywood," explained Blake. "It will be the epitome of elegance and élan. We are decking it out with such panache that attendees will truly feel like they're attending the Academy Awards. We are delighted to have supremely talented television stars, past and present Oscar winners and nominees, along with top elite members of the media—all coming together to celebrate the Academy Awards. We are also including some special live entertainment.
This black-tie affair will be replete with an elegant dinner, passed hors d'oeuvres, wine, champagne, tequila and more," explained Blake.
"Additionally, our red carpet viewing auction will be absolutely spectacular this year. One of the auction items at this year's event will be centered on an exquisite crown, given to the legendary iconic Madonna by the late iconic designer Gianni Versace. Other auction items will be paintings of Al Pacino, Robert Dinero and Denzel Washington by Joy Petrie.
Invited celebrity and media will receive amazing giftbags, including as swimwear, Tekneksavr, clothes and make up.
This year, The Charmaine Blake Red Carpet Viewing Dinner is absolutely thrilled to bring awareness to 'The Faber Ryan Youth Foundation".
Many Celebrities Expected: Porscha Coleman (starred opposite Jaimie Foxx in the Netflix hit TV series, "Dad Stop Embarrassing Me!") Abby Lee Miller (Dance Mom), Kristina Wagner (General Hospital), Aaron Carter, Janice Dickinson, Liz Vega, Jackie Christie, Shari Belafont, Vanessa Bell Calloway and many others such as past and present winners and nominees.
The event also will be following COVID-19 guidelines, requiring masks, social distancing and limited capacity.
Press Check-In: 2:00 PM
Arrivals: 3:30 PM - 3:30 PM
Contact:charmaine@charmaineprfirm.com
Charmaine Blake PR Firm
About the Faber Ryan Youth Foundation
The Faber Ryan Youth Foundation is an urban youth centered nonprofit, started in the mountains of Malibu and brought to the streets of Los Angeles to provide support to youth from disadvantaged communities.
https://fryf.org/
For more information
charmaine@charmaineprfirm.com