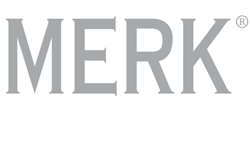 We have built a platform to cater to the needs of sophisticated investors
SAN FRANCISCO (PRWEB) October 13, 2020
Merk Investments LLC announced today that Merk's total assets under management recently surpassed US $1,000,000,000, buoyed by investors seeking uncorrelated returns.
"As equity indices have been hovering near all-time highs, and asset classes have become increasingly correlated, investors are looking for diversification or possibly adding a portable alpha strategy to enhance their returns," explains Axel Merk, President and CIO of Merk Investments. "At Merk, we have created robust investment processes to help our clients achieve superior risk-adjusted portfolio returns," continues Merk.
"We aim to deliver truly uncorrelated returns, such as with what we believe is a best-in class systematic currency strategy," Daniel Lucas, Vice President of Quantitative Research adds. "At Merk, we integrate fundamental and quantitative research and have built a platform to cater to the needs of sophisticated investors."
"Special thanks go to my portfolio management team, including Peter Maletis for outstanding work spearheading our equity gold mining investments; Nick Reece for enabling Merk to provide world class research and SMA services; and Darshan Bhavsar to help coordinate our analytical work. And our sincere gratitude to our Operations Manager Mary Sleeper whose expertise is a daily reminder how valuable the human factor is to succeed as a billion dollar asset manager," Axel Merk concludes.
About Merk Investments
Best known for its precious metals and currency strategies, Merk Investments provides investment advice on liquid global markets, including domestic and international equities, fixed income, commodities and currencies and their respective derivative markets.
Aside from managing registered and private investment funds, Merk also offers advisory services to high-net worth individuals, trusts, and institutional clients.
For more information about Merk Investments please visit http://www.merkinvestments.com.
Media Contact
Axel Merk
https://www.merkinvestments.com/contact
(650)323 4341
###