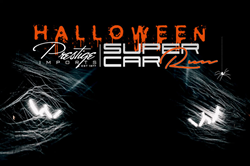 NORTH MIAMI BEACH, Fla. (PRWEB) September 06, 2019
For the eighth time, Prestige Imports will be hosting its annual Halloween Super Car Run next month. A day filled with incredible costumes and even more incredible exotic vehicles, the event is always a fun-filled blast. Details are beginning to trickle out about the event for those interested in attending this year, as well as for any prospective sponsors that would be interested in getting their name attached to the high-profile event.
Year after year, the event has seen very strong sponsor support, and this year promises to be no different. Already, Miami Open, the Hard Rock Stadium and Corsa America Rally have been confirmed as presenting sponsors, while Image Premium Detailing, MPH Club, Sapoznik Insurance, Genius Advertising Agency, Lotus and Karma Automotive are listed as gold sponsors. Prospective sponsors are encouraged to inquire.
This year's event will take place from 1 to 10 p.m. on Saturday, Oct. 26. It will kick off with the lineup of supercars and include such events as a BBQ Luncheon, costume contests for both people and cars, a police-escorted ride to Homestead Miami Speedway, time on the track, dinner, cigars and live music. The event will kick off at Prestige Imports itself, which is located at 14800 Biscayne Blvd. in North Miami Beach.
Additionally, 10% of all proceeds for the event will benefit http://www.Ride2Revive.org. For more information about the event or how to participate, inquire by contacting rsvp@prestigeimports.com rsvp@prestigeimports.com or by giving the dealership staff a call at 833-290-6287. The dealership can also be reached via its website, http://www.prestigeimports.com.