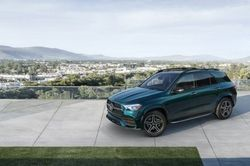 MIAMI (PRWEB) March 02, 2023
Prestige Imports, a leading luxury car dealership in Miami, Florida, is proud to announce the availability of used mild-hybrid vehicles on their lot. The dealership offers a range of high-end mild-hybrid cars from top brands such as Mercedes-Benz, Land Rover, BMW and Porsche.
Mild-hybrid vehicles are popular for drivers who want a more environmentally friendly and fuel-efficient option without sacrificing power or performance. These vehicles combine a traditional internal combustion engine with an electric motor to reduce fuel consumption and lower emissions. Some of the top benefits of mild-hybrid vehicles are described below.
Firstly, they offer increased fuel efficiency. Mild-hybrid vehicles can achieve better fuel efficiency, making them a more cost-effective option for drivers in the long run. Next, they contribute to reducing toxic emissions. The electric motor in a mild-hybrid vehicle reduces emissions and helps to promote a cleaner environment. Also, combining the traditional engine and electric motor in a mild-hybrid car can provide drivers with a smoother, more responsive driving experience, thereby improving performance.
The Prestige Imports dealership in Miami offers expert vehicle services, including maintenance and repairs, to ensure that customers can enjoy their purchases for years to come. These luxury vehicle services are handled by factory-trained personnel. It also offers competitive financing options to make it easier for customers to purchase their dream car. Buyers can test-drive vehicles before making a purchase.
Customers who are interested in learning more about the used mild-hybrid vehicles available at Prestige Imports can visit the dealership in person at Prestige Imports, 14780 Biscayne Blvd, North Miami Beach, FL 33181 or contact them by phone at 833-290-6287.