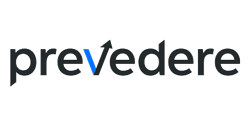 The benefits of what Prevedere is doing is not trivial. It is estimated that for the average global enterprise an improvement of 1% in forecast accuracy can result in an average $35 million in cost savings annually
SUNNYVALE, Calif. (PRWEB) December 06, 2022
Prevedere, a leading provider of global intelligence and technology for enabling advanced predictive planning, today announced its inclusion in Gartner's "Emerging Technologies: How Intelligent Applications Are Using Data & Algorithms" thought leadership research report, which discusses the overlooked opportunity for businesses to use alternative data plus algorithms to address fundamental business problems. The report identifies how Prevedere leverages AI and machine learning for demand forecasting to equip business leaders with the data analytics and algorithmic modeling capabilities needed to identify economic drivers that most affect their organization and quantify uncertainty to better understand performance and market predictions.
"The benefits of what Prevedere is doing is not trivial. It is estimated that for the average
global enterprise an improvement of 1% in forecast accuracy can result in an average $35 million in cost savings annually," the Gartner report states. "The demand forecasting solution that Prevedere created leverages a combination of all the external data sources ever needed, a way to identify which drivers to apply, and a modeling engine that creates market and performance predictions based on those contributing indicators."
While many analytics and intelligence vendors try to compete by offering "faster" and "easier" tools and platforms, Gartner recognizes Prevedere's ability to provide alternative data, algorithms and techniques as the best approach to differentiate new classes of AI solutions for transformative organizations. As addressed in the report, with Prevedere's demand forecasting solution, business leaders are now able to leverage a combination of macroeconomic, industry, consumer, global supply chain, weather and thousands of other external data points to apply to market and performance predictions.
"In my experience, I have found that nearly all organizations were creating plans and strategies without incorporating the key external factors that impact their business," said Rich Wagner, CEO and founder at Prevedere. "Organizations are missing a massive opportunity to use additional and alternative data plus algorithms to understand and quantify the impact of external factors such that they can improve business outcomes."
Especially with today's current economic climate, business leaders want to know what their most impactful business drivers are and how to utilize them to validate plans and strategies. Where some service providers offer either data or modeling technologies, Prevedere offers a unique approach to predictive planning by providing both capabilities. Additionally, the solution includes economist knowledge and services, in-person and built in, to be able to interpret data and advise business leaders on market shifts and associated risk and opportunity. This combination of impartial insights is leveraged by more strategic CFOs and FP&A, as well as more operational planners from S&OP and category/supply chain management.
"The combination of data and algorithms is imperative for business leaders to make accurate and strategic forecasts: without the data the outcome is simply not attainable, and without the engine all you have is a large pile of data and no mechanism to derive highly tailored predictive value," said Wagner. "That's why Prevedere has identified many operational and strategic planning processes that are influenced by external dynamics and data sources - to provide organizations with the full picture."
About Prevedere
Prevedere is the world's leading provider of global data and technology for Advanced Predictive Planning.
The Prevedere Advanced Predictive Planning platform is a patented market-leading technology for identifying relevant external factors and creating forward looking econometric models. With millions of model-ready data sets from thousands of external sources, the Prevedere Global Intelligence Cloud augments internal data to drive Advanced Predictive Planning.
Prevedere is trusted by world-leading companies to generate strategic intelligence with planning and management tools that enable better risk mitigation and greater opportunity development. To learn more, connect with Prevedere or visit prevedere.com.