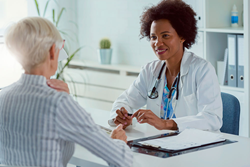 Our primary focus has been our patients, and that motto helped us become the medical center we are today, says CEO Prinston Jean-Glaude.
MIAMI, BROWARD, and PALM BEACH, Fla. (PRWEB) November 12, 2021
Primary Medical Care Center will kick off their grand opening celebrations with a ribbon cutting at 10 AM at the Miramar location 3000 SW 148th Avenue, Suite 215, Miramar, Florida 33027. This will be followed by the grand opening of the West Palm Beach Clinic at 1 PM at 1233 45th Street, Suite B4, West Palm Beach, Florida 33407. Culminating in the grand opening finale at the Pompano Beach location at 6 PM located at 1801 West Sample Road, Suite 100, Pompano Beach, Florida 33064.
Primary Medical Care Center's five offices will close on November 12th to ensure that the public get to know the staff of our facilities. This is an opportunity for you to familiarize yourself with our efforts to transform healthcare in the communities we serve and create a wellness haven.
Leadership
Primary Medical Care Center was established in 2013 in Miami, on the corner of 7th Avenue and 115th Street. Prinston Jean-Glaude, Edwige Jean-Glaude and Dr Alie Darbouze are at the helm of the senior medical center, and they've evolved it to a top-of-the-line clinic throughout the years. The clinic's second site was opened at 2412 North State Road 7 in Lauderdale Lakes in 2017. Now, only four years later, the third, fourth, and fifth sites are opening in Miramar, West Palm Beach, and Pompano Beach.
Senior Care Services
Primary Medical Care Center is all about patient-centered care that makes you feel at ease whenever you need medical attention. In our pursuit of a wellness haven for you, they provide the following services:

Primary Care
Doctor-to-doctor Transportation
Massage Therapy
Nutritionist
Wellness Classes for Seniors
Case Management
In-House Dental Services
Preventive Medicine
Skilled Nursing
Home Health Services
Chiropractor
Eye Care
The Florida-based clinic also offers ample patient resources related to medical insurances, events in the medical community, health articles, and other health-related resources. They muster all the effort necessary to keep their patients healthy and informed about their health state at all times.
Primary Medical Care Center MIRAMAR, FL
Address: 3000 SW 148th Ave, Ste #215, Miramar, FL 33027
Phone: (954) 289-0000
Website: https://primarymed.com/locations/senior-medical-center-miramar
Primary Medical Care Center WEST PALM BEACH, FL
Address: 1233 45th Street Ste B4, West Palm, FL 33407
Phone: 561-250-0000
Website: https://primarymed.com/locations/senior-medical-center-west-palm-beach
Primary Medical Care Center POMPANO BEACH, FL
Address: 1801 West Sample Road, Suite 100, Pompano Beach, Florida 33064
Phone: 954-289-0000
Website: https://primarymed.com/locations/senior-medical-center-pompano-beach