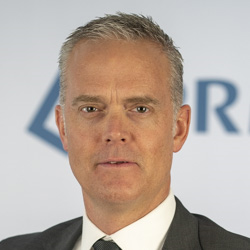 "I'm thrilled to be joining PRMI's executive leadership team," said Armstrong. "I'm honored to succeed Darryl, whom I've worked with for more than a decade. I'm excited for the opportunity to work at this level with such a phenomenal company."
SALT LAKE CITY (PRWEB) May 19, 2020
Primary Residential Mortgage, Inc. announced that Richard J. Armstrong has been promoted to executive vice president and general counsel upon the retirement of Executive Vice President and Chief Legal Counsel, Darryl Lee.
"I'm thrilled to be joining PRMI's executive leadership team," said Armstrong. "I've had the privilege of representing PRMI as in-house and outside counsel for a number of years. I'm honored to succeed Darryl, whom I've worked with for more than a decade. I'm excited for the opportunity to work at this level with such a phenomenal company."
Armstrong is equipped with years of extensive experience. He has practiced law in Utah, Nevada and Idaho for over 24 years. His law practice has been focused on advising employers on employment-related issues, including litigation, administrative and regulatory matters. This experience allows him to succeed in representing clients in the mortgage industry on mortgage-related issues.
After over 20 years working with PRMI, PRMI wished Lee a happy and well-deserved retirement.
Primary Residential Mortgage, Inc. (PRMI) is a nationwide, multibillion-dollar operation founded in 1998 . Its top leaders are authorities in the mortgage industry. With over 275 branches, licensed in 49 states and more than 1,800 employees, PRMI has been repeatedly recognized as a top mortgage lender and employer. For more information, call 800-255-2792 ext. 1000252, visit
http://www.primaryresidentialmortgage.com, or follow us on LinkedIn, Twitter and Facebook. PRMI is an Equal Housing Lender. NMLS #3094.