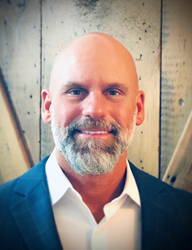 The wide range of leading products offered by Primex will allow me to grow the business while providing customized solutions to our customers
RICHMOND, Ind. (PRWEB) October 15, 2020
Primex Plastics Corporation, the leader in custom extruded plastic sheet and roll products for thermoforming, fabrication and printing, is pleased to announce the appointment of Thomas Priewe to the position of territory business manager for portions of Wisconsin and Illinois including the Milwaukee and Chicago metropolitan areas.
Priewe has over 15 years' experience in sales and sales management, most recently in plastics packaging sales to the medical device market. He is especially knowledgeable in the areas of thermoforming and plastics engineering.
Priewe will work from his office in Milwaukee. He can be reached at (608) 751-6241.
"Primex offers the opportunity to fully utilize and expand my sales background and experience in the plastics industry," said Priewe. The wide range of leading products offered by Primex will allow me to grow the business while providing customized solutions to our customers." According to Priewe, other things that attracted him to Primex were the company's 50 years in business and its constant upgrades to its facilities and product lines.
Prior to beginning his business career, Priewe served in the United States Marine Corps in San Diego, Calif.
About Primex Plastics Corporation
Primex Plastics, a subsidiary of ICC Industries, Inc., is the largest extruder of custom polystyrene sheet in the industry, ranging from monolayer sheet to tri-layer co-extrusion. Primex also extrudes many polyethylene resins, polypropylene, ABS, TPOs, TPEs and PETG.
In addition to its extrusion business, Primex is the parent company of Primex Design & Fabrication and Primex Color, Compounding & Additives.
For more information visit http://www.primexplastics.com.