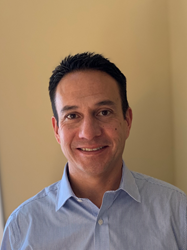 We are fortunate to have Travis join our team. His significant sales and people management experience will keep Primex's Eastern Region growing
RICHMOND, Ind. (PRWEB) February 07, 2020
Primex Plastics Corporation, the leader in custom extruded plastic sheet and roll products for thermoforming, fabrication and printing, is pleased to announce the appointment of Travis Hopper to the position of Eastern regional sales manager. He will be responsible for sales throughout the East from Maine to Florida and as far west as West Virginia.
Hopper has over 20 years' experience in sales and sales management, most recently with Greif, Inc., following 13 years with Kimberly Clark.
Hopper will work from the Primex production facility in Oakwood, Georgia and report to Vice President of Sales & Marketing Tim Schultz. Hopper can be reached at (470) 201-9515.
According to Schultz, "We are fortunate to have Travis join our team. His significant sales and people management experience will keep Primex's Eastern Region growing."
"I'm proud and excited to join the Primex family," said Hopper. "The entrepreneurial spirit, customer focus and value in its employees are a great combination for success. I look forward to contributing to our continued growth."
Hopper holds a B.A. in marketing from the University of Nebraska.
About Primex Plastics Corporation
Primex Plastics, a subsidiary of ICC Industries, Inc., is the largest extruder of custom polystyrene sheet in the industry, ranging from monolayer sheet to tri-layer co-extrusion. Primex also extrudes many polyethylene resins, polypropylene, ABS, TPOs, TPEs and PETG.
In addition to its extrusion business, Primex is the parent company of Primex Design & Fabrication and Primex Color, Compounding & Additives.
For more information visit http://www.primexplastics.com.