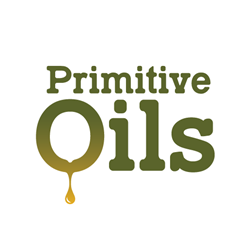 "CBD occurs in the body naturally through our endocannabinoid system" said CEO, Alfredo Ayme
MIAMI (PRWEB) November 28, 2019
Primitive Oils™ is a premier line of Cannabidiol (CBD) products entering the CBD industry with the highest quality phytocannabinoid-rich hemp oil extracts and total transparency. All our pharmacist-formulated premium grade CBD products are 100% grown, processed and packaged in the USA. Attention to every detail equals a difference that you can trust.
Experts say that over 100 million Americans and their pets could benefit from taking a daily CBD supplement. "CBD occurs in the body naturally through our endocannabinoid system" said CEO, Alfredo Ayme "We have receptors (CB1 and CB2) and compounds in our bodies that interact with the compounds that naturally occur in hemp. "Mr. Ayme went on to say" at Primitive Oils™ we combine our whole plant hemp oil extract and our THC-free hemp oil extract with other high-quality natural ingredients to produce and deliver a superior product".
The Miami, Florida, based health and wellness start-up has launched several new formulations of full-spectrum and broad-spectrum CBD oil tinctures, CBD softgels, CBD Isolate gummies, and a warming botanical salves. All products are in-house and third-party lab tested with QR codes linked to lab results on every package. This is all part of our commitment to our customers.
"Everyone is different",said Mr. Ayme. The right amount of CBD hits that perfect equilibrium, leading you to the highest state of wellness and homeostasis possible. Primitive Oils™ wellness products are specifically formulated to assist most common ailments the majority of adults encounter:

Stress and Anxiety
Migraines and Headaches
Pain and Inflammation
Insomnia and Sleep Disorders
Primitive Oils™ wellness products are sold in varying potency levels and select flavors, including:

Primitive Oils™ CBD's benefits are endless. That is why we work consistently to provide our customers with exciting new products. We are having a Black Friday/ Cyber Monday sale. Sale begins Friday, Nov. 29th at 12am through Monday, Dec. 2nd 11:59pm Eastern Time.Use code "bfcm30" for 30% off.
Follow us on your favorite Social Media channel
Facebook
Instagram
Twitter
LinkedIn
Pinterest
All Primitive Oils™ CBD products are made from quality full-spectrum and broad-spectrum CBD oils and guaranteed to contain less than 0.3% THC, or zero THC in our broad-spectrum and CBD isolate in accordance with federal law. ALL products are in-house and third-party lab tested according to California and Florida testing guidelines, the two most stringent testing States.
About Primitive Oils™:
Primitive Oils™ provides premium CBD products that promote a healthy lifestyle and overall wellness. Primitive Oils™ is delivering on the promise of CBD to the hundreds of millions of Americans who can benefit from taking it daily. By offering best-in-class CBD-infused products for a fair and affordable price, Primitive Oils™ is on a mission to ease pain and suffering, improve quality of life and help tackle the worldwide opioid crisis.