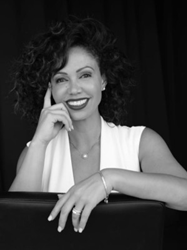 I don't want to just sell, I want to make dreams come true!
MIAMI SHORES, Fla. (PRWEB) January 11, 2023
Priscilla Haisley is an entrepreneur, businesswoman, and top-producing real estate agent with firsthand experience and a keen understanding of her client's needs. She is one of the top 5 of hundreds of agents at her brokerage with notable sales including Bentley Residences for $5.9M, a Keystone Waterfront home for $3.3M, and two units at the 1 hotel residences for $4,075M and $4.2M.
Coming to the United States at the age of 19, Priscilla was searching for a career that allowed her to help people achieve their dreams. As she puts it, "Owning a Home is a dream! It's the place you go back to every night, your shelter, where you raise your family, and where you recharge. I don't want to just sell; I have a purpose now… I want to make dreams come true!"
Priscilla specializes in the beach areas of Miami Shores, Keystone Islands, North Miami, Surfside, Bal Harbour, Bay Harbor Islands, North Bay Village, Miami, Miami Beach, North Bay Village, and Sunny Isles Beach - with a special focus on waterfront properties.
She works with both her residential and commercial real estate clients by utilizing South Florida's tropical scenery and beaches which offer the ultimate ambiance for a healthy lifestyle. Priscilla, who is proficient in Portuguese, also frequently travels to Brazil connecting international clients with investment opportunities in South Florida. She has created a successful network of Portuguese-speaking loan officers, title companies, and concierge services allowing her Brazilian clients to conduct business in their native language removing all barriers while adding extra comfort.
To contact Priscilla Haisley, please email priscilla@luxeknows.com or call 305-322-3665
Visit Priscilla Haisley's Haute Residence Profile: https://www.hauteresidence.com/member/priscilla-haisley/
ABOUT HAUTE RESIDENCE
Designed as a partnership-driven luxury real estate portal, Haute Residence connects its affluent readers with top real estate professionals, while offering the latest in real estate news, showcasing the world's most extraordinary residences on the market, and sharing expert advice from its knowledgeable and experienced real estate partners. The invitation-only luxury real estate network, which partners with just one agent in every market, unites a distinguished collective of leading real estate agents and brokers and highlights the most extravagant properties in leading markets around the globe for affluent buyers, sellers, and real estate enthusiasts. HauteResidence.com has grown to be the number-one news source for million-dollar listings, high-end residential developments, celebrity real estate, and more.
Access all of this information and more by visiting http://www.hauteresidence.com